When I hear any politician or pundit or high-profile preacher bloviating in earnest about "family values", I immediately start wondering about what aspects of their personal and business lives they're trying to hide from the rubes.
NOW? It's been obvious for so, so long before the ruling. Anyone that didn't believe it before now wasn't going to be swayed by the ruling anyway.
With apologies to the Golden Girls
Likely not, they'll probably start a fundraising campaign to get him represented by the Innocence Project


But the verdict is a win for all the rest of us.
Also, getting a bit off topic, but I love (read: despise) how so many lackeys are talking about the abuser's "right to defend himself," but not mentioning that he could have testified but refused.

Indeed, Republican voters have proven time and again over decades that they don't care one bit about "family values". Or if they do, they don't care enough to actually vote for it.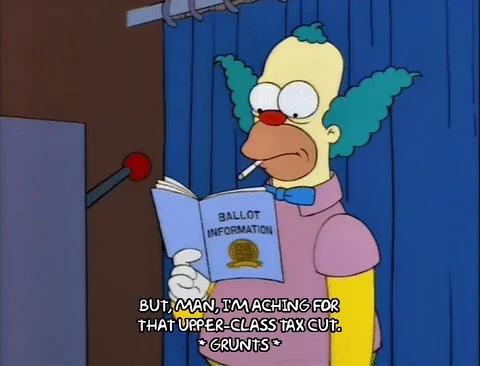 Manson family values.
– Akbar & Jeff, early 1990s
Considering the absolutely massive amount of Republican politicians convicted of multiple sexual crimes, it seems that they are a little too close to family in many cases.
Jen's outfit choice for this segment makes me happy.
Hell yeah. I have honestly come to believe that rape, violence, and incest is what "family values" mean and when I hear conservatives use those words that is the impression it gives me of their family and their values.
You're…not wrong.


Abuse is baked right into the "strict father" model of parenting that drives so many conservatives and Xtianists.
I'd be interested to know if this move was on the advice of his legal counsel. It would have been quite something if he got on the stand and managed to incriminate himself.
I don't wonder. I automatically begin compiling a mental list of probables and possibles, and make it stop before the nausea kicks in.
Yeah - they have no problem with white men acting like the thuggish, murderous god of the old testament, esp if they're rich.
This topic was automatically closed after 5 days. New replies are no longer allowed.