obligs…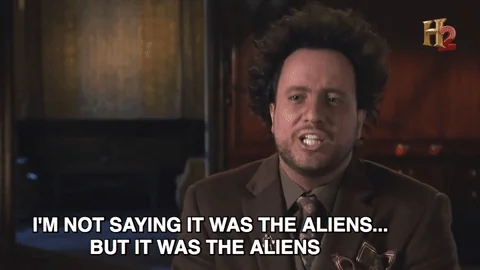 Jesus just left Centauri
And he's bound for New Orleans…
I mean sure, where else would he be?
Chilling with ancient aliens in Antarctica.
It's … a rock. Jesus was a stone golem? Looking at the other picture, am I allowed to draw additions to these kinds of pictures? Because I can claim to see all kind of interesting things in them if I'm allowed to add "enhancements.
F*** the rocks, my first question would be how he knows what Jesus looked like?
That's nothing, I saw Jesus at McDonalds.
Or maybe it was Mojo Nixon who saw Him there.
The 80's are hazy for me.
Pareidolia's a hell of a drug.
riiiight!
and look at how enlightened his -ahem - followers are now
let the body of jeesus make you whole!
What? That's clearly Bigfoot, who musta took a wrong toin at Albuquerque.
Nah, that's clearly a snow sculpture of a robot designed to mimic human facial expressions.
That's one hell of a white Jesus