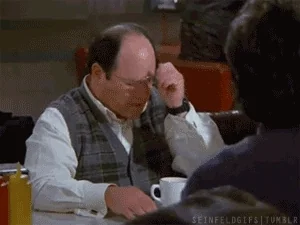 Yeah but some of those clips of him using the N-word were from several years ago so clearly he's a decent guy whose words have all been taken out of context…

With every passing day the CEO of Spotify finds more opinions of Rogan's he disagrees with. But "freeze peach" (AKA $$$$)
Definitely not the preferred nomenclature.
Yea his show has always been like this, for years. It's pretty much the "shock" radio style of Howard Stern.
I suspect had Rogan not given a voice to right wing divas like Peterson, in addition to the all anti-vax stuff, his raunchy misogynistic "bro talk" would likely been given a pass since it mainly would play to his selected audience with outsiders never really knowing. But he picked sides and now has more attention than ever. The crowd is rightfully after him.
The entire exchange was misogynistic stupidity, but this part didn't make sense at any level. "Neurotic" is an outdated term referring to mental health issues, but Bell's palsy is caused by an issue with the nerves controlling facial muscles. It's not a brain issue.
He's King of the Chunkheads, men who think that because they CAN say anything that they want to, that means that they are obligated to say whatever they want to, and ANY attempt to make them take any responsibility for their words is met by a chorus of squealing "CANCEL CULTURE! Help help, I'M BEING REPRESSED!". These have recently come into power with the ascension of the ultimate God-Emperor of the Chunkhead Nation, Donald Trump, who empowers all those around him to be their worst possible selves, and to eternally trap their minds in a world where they never have to emotionally mature beyond around 11 years old.
Yep. It's caused by a virus. And because long covid causes so much shit that we don't even know about, Roe Jogan will likely get it himself. It's okay though, because his pussy is the best pussy.
Ah this shit. Basically "i love ABC people, i just don't like it when they XYZ". But Joe Shmoe just did XYZ and he's the exact same ethnic group you are. "Yeah, well, um, ah…"
Not a fan of Eddie Izzard then?
Fair enough. Roe Jogan is socially retarded.
Joe Rogan will have a platform even if Spotify kicks him off. He ran his own site before Spotify and he can run one after Spotify. All the free coverage in the news cycle has likely just inspired more people to check him out. Alex Jones is still going strong. 'No platform' doesn't actually do anything to people who have capital and an audience and is kind of a joke.
Rogan has been elevated to Boss Douche Canoe and all around universal asshole.
jfc, this guy is a disgusting heap of garbage.
What a shitty, bigoted meathead.
You can't say t—-y.
You can't say retarded.
You can't say Chinaman.
Weird that he says he can't do things he literally just did.
Of course what he means is that IF you say those things, people will assume you're an asshole, because only an asshole would say those things.
I do wonder what percentage of his audience that is. 98%? 99?
I have to admit I did not know how deep or rancid this cesspool was, but then Joe Rogan is not someone I gave much thought to until recently.
Socially…immature, obsolete, slack, slow…
There's many better words than that one to describe his situation. Even just "simple" or "dumb".