Whether anything nefarious happened here or not, this isn't shocking to me in the least.
What's the deal with techies who make it big and get rich and then just go wack-a-doodle? McAffee was not quite into super-villian territory, but that's probably only because he cocained away most of his fortune.
What? We're gonna just sit here and pretend that him getting pooped on by young girls wasn't his weirdest tick?
John McAfee successfully fakes his own death.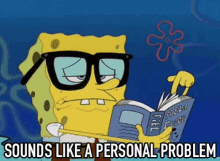 inernational shenanigans are the best kind of shenanigans
Earlier at the meeting where the dark cabal of pedophiles draws up it's seasonal hit list…
"Ehhhh…sure why not?"
Cloaked figures shrug noncommitaly.
I mean, he totally offed himself, because yeah, it's on brand for his kind of crazy.
BUT, I doubt that even needs to be a meeting. This could have been an email really.
Yeah, I'll bet ol' Heart of Darkness (with kiddie poop) knew all about Epstein's lifestyle, even if he was full of crap about how he died.
I hope they do a DNA test just to make sure the slippery creep is really dead.
Weird how these freewheeling uber rich guys decide that when the party's over it's time to check out rather than face the consequences of their actions.
(cue all the conspiracy theories… "but he said he wasn't going to kill himself"… Well he also said that he didn't have anything to do with the death of his neighbor, and he also was never facing extradition before…so…).
If a third uber-rich predatory asshat dies in jail "by his own hand" before he can spill any beans, that'll be a helluva pattern…