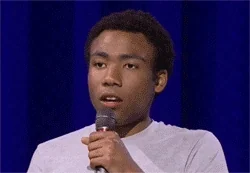 I saw that earlier this week… I only wish ACTUAL journalists would hold people to the fire like this. A good journalist should be calling politicians on their bullshit every single time, not this BS bothsiderism that has been passing for "journalism" these past few years (since Reagan ended the fairness doctrine).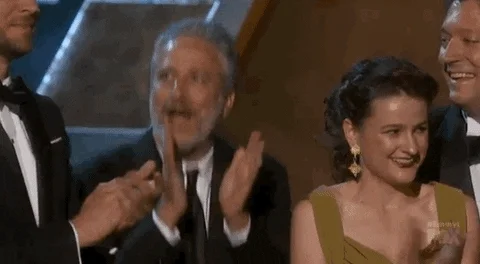 The fact that we are relying on comedians to hold our politicians responsible for the lies and deceptions they drool is a damning thing for the profession of journalism.
Obviously one reason "real" journalists rarely hit this hard is because once an interviewer earned a reputation as someone who regularly hands interviewee's asses to them they would probably have a much harder time booking guests.
It's an old story: reporters and interviewers trading some measure of their ethics for a heaping of access.
I couldn't listen/watch this gaslighting GQP piece of shit, good on Jon, he never stops surprising us.
quietly, politely, but insistently, stewart burns her bullshit arguments right down to the ground.
And an equally old (or older) story is that it's often comedians who are socially empowered to break decorum and tell the truth anyway.
On a recent episode of the Al Franken podcast, he related to Sarah Silverman that when he first got to the Senate, Dianne Feinstein told him to his face that she was surprised he actually seemed smart, because she thought comedians weren't very bright.
Which makes one wonder, "What was she thinking!?!"
This highlights the complicity of much of the media in transphobia. I'm looking at you NY Times.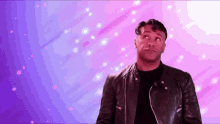 Though I did have one frustration with his response. He should have pointed out that if "experts" were testifying to something that was contrary to the accepted medical advice, then step one would have been to check the credentials of these "experts" and what kind of support they had for their views by other professionals, if any. If that had been done, her position, "well, some people testified, but I couldn't tell you who they were, who they represented, or what kind of support their positions have," wouldn't be possible, because that would have been key to everything else, had this actually been done in good faith.
Stewart got most of the way there, but really hammering home that the "experts" were chosen because they agreed with the prejudices of the politicians, not because they knew anything, and that the decision-making process was a bad faith sham, is important.
The full interview is worth the watch. I could watch Stewart drag her over the coals all day long and never get tired of it! I wish more people were held accountable like this.
This reminded me of Jordan Peterson being interviewed by Jim Jefferies. Maybe news media should lay off all their journalist screen personalities and replace them with comedians.
Only John stewart can completely destroy an interviewee this hard. Anybody else remember when he got Tucker Carlson cancelled… once?
I'm pretty surprised that he didn't know and bring up the failure of qualifications of the experts she is namelessly citing. Surprised, because I remember him doing this before quite successfully. 3:50 here:
He asks Bonilla over and over to name his source, finally gives up and tells him who Bonilla is misquoting. It was pretty awesome.
At the time the rightwing politicians had no choice but to come to the Daily Show, as there were too many potential voters there. Now, I'm really not sure why this ghastly woman said yes.
I'm glad that the years between the "Rally to Restore Sanity" and now have convinced Stewart that a bothsidesist stance is neither helpful or unifying. He's smart and viciously funny and should be deploying those qualities exclusively against fascists and Know-Nothings like this Arkansas AG.
Dianne Feinstein thinks comedians aren't very bright? That's hilarious.
To be fair, it was pre-Alzheimers Dianne Feinstein. Or at least pre-obvious-Alzheimer's.
Al Franken only got to the Senate in 2009. Feinstein definitely had Alzheimer's by then.