OMG, the part where he says, "that's what you think it was like in NAZI Germany? You think people were bitching because they couldn't go to the gym?"



Sadly, those people will never change their minds. The comic relief is nice, though.
Considering it was a sunny day, at the end of those interviews I'd have had the outline of my hand across my face for a few weeks,
"You cannot reason a person out of a position he did not reason himself into in the first place."
The excuses they offer make no sense because those aren't the actual reasons they don't want the vaccine. And many of them probably couldn't articulate why exactly they're against them even if you gave them all the time in the world to provide an answer.
Which ironically is why mandates seem necessary. They're arguing against scooping water out of the sinking boat while actively poking more holes in the hull.
So the vaccine requirement is both fascism AND communism at the same time?
Okaaayyy then!
That older lady with the hat…
Why does my brain

hurt so muck after watching these clips?
oh dear. WTF.
I particularly liked the one who is like "One thing with me, I try not to argue facts."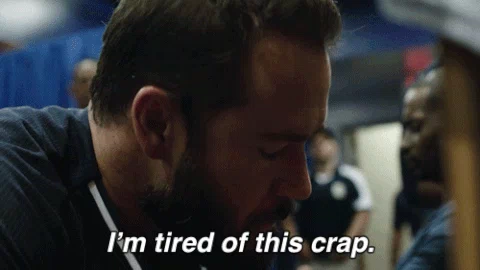 Sounds hopeful. Why would anyone refuse a middle-of-the-road vaccine?
Jordan Klepper tries to reason with folks at the New York anti-vax mandate protest
Nah, he's just leading these morons, ignoramuses, and deranged people down the garden path for a comedy show segment. At least he doesn't let them off the hook like the non-comedic corporate media reporters do.
I particularly enjoyed seeing him paint the hapless Young Republican and GOP candidate into their corners. If anyone wonders why the Dems continue to dominate NYC politics, having opponents like these doesn't hurt.
Yeah, I think he actually started to get a little steamed himself at that moment. He was trying hard to hammer home to ridiculousness of the false equivalency, and she… well she had to pause then because that did get through to her, even if it won't change her mind about vaccine mandates.
I think Klepper does the best of these types of interviews. He's engaged, he makes it just funny enough I don't get bummed at the ignorance on display, and he doesn't let them off the hook like so many regular reporters do.
Watching that Young Republican guy try to spin his wheels about why it was OK for George Washington to mandate vaccines but not contemporary leaders was fun. But technically George Washington didn't institute a "vaccine" mandate for his troops because vaccines as we know them didn't exist.
George Washington supported an inoculation mandate which carried orders of magnitude more risk for the recipients but was still a safer alternative than allowing smallpox to spread unchecked.
It still hurts my brain that so many people have decided that one of humanity's greatest, hardest-fought accomplishments—the ability to prevent millions of deaths a year from contagious disease—has been reframed as something so sinister.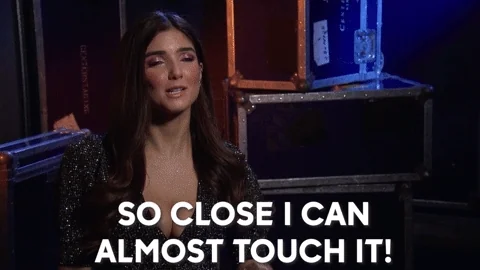 True, that.
I suspect they are in thrall to You Know Who & being flooded with pure gibberish for 4[hundred] years means all they can do is spew bits & pieces of jibberish themselves.
I would bet they were that way In The Former Times, as well.
Damn! that's a good metaphor!
Consider it stolen…
That's actually a good thing. It means your brain still works.
EDIT: tyop
This topic was automatically closed after 5 days. New replies are no longer allowed.