God I'm so pissed off at this performative garbage from the GOP in the guise of caring about the wellbeing of children. How are you guys still OK with having Matt Gaetz on your team, you hypocritical rapist-apologist fucks??
If only we could get Willy Wonka to dole out a fitting punishment for his behavior.
Here, just made this as a quick form of catharsis.
Hypnotic. I could watch this all day.


By chewing his cud, he's just confirming the belief that people have of him being a piece of shit.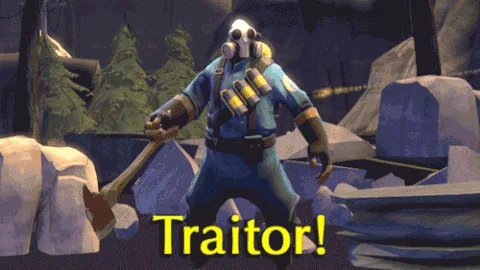 Little value. Such a cheap looking thing.
Then there's the mug.
I'm guessing there's no choice of colors.
It's interesting that it's not even dishwasher-safe. He ordered the cheapest POS he could find for max profit. My guess? Dishwasher liquid would eventually wear away the graphics. Gee. It's a good thing it has a hand-wash only warning. People always obey that.

I was wondering about that myself a while back. Turns out one of my kids found an answer: water-slide decal paper for inkjet printers is available relatively cheaply. The Hayes Paperco brand is readily available here. That, coupled with cheap coffee mugs from Le Bon Marché, lets someone whip up a €20 mug for about €2 in about 15 minutes and sell it to the suckers. The problem is, the decal comes off in the dishwasher.
Compare Hawley's gum-chewing to Jackson's sigh at 01:13. That is the sigh of a woman who is tired of having to prove herself 200% in order to satisfy the whims of mediocre white men in positions of power.
I live in Missouri. Didn't vote for him. Gawd, what an embarrassment. facepalm
I'm afraid this gentleman couldn't reach the "mediocre" bar if he jumped.
The tag "fascists" should be added to any FPP about Hawley.
I have come here to prevent child pornography and chew bubblegum and I'm all out of preventing child pornography.
No. Calling him mediocre is exculpatory, as if he just tumbled ignorantly into some version of populist fascism.
Hawley's very intelligent, impressively educated, shockingly well-credentialed, and power-hungry. He's a grave threat to a liberal democratic order because that's what he wants the (our!) world to be, and he's achieved real progress towards that goal. He's excellence in the service of evil.
Alleging mediocrity (or focusing on his churchy goofiness) makes it seem accidental, but this dude is actually really good at what he's doing and 100% on the attack in a bad and potentially effective way. Those who disagree with his goals should treat him as such.
Or, in fewer words, what @gracchus says.
Kick them all out of office. Kick them all out if this country. This planet, ideally. I'm so sick of these maggots.