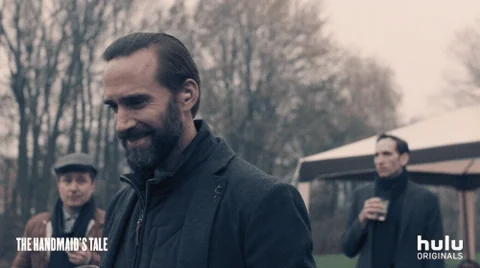 I know the $29 WaPo charges for access to its online articles is probably worth it, but, theoretically, if one wanted to bypass the pay wall, what would one do?
Turning off Javascript would probably work.
It flashes the entire article for a second before the pay wall comes down. ctrl A, Ctrl C, quickly, before paywall blocks it, then ctrl v it into notepad or such. If you miss the ads and pictures, ctrl V it into an empty word document.
Overly ambitious arseholes always leave a trail of betrayed friendships and alliances in their wake on their journey to power, fame, or fortune. For them, other people are props stepping stones and means to an end, nothing more.
What worries me in this case of a fascist powermonger is that, in my experience, when these types start behaving this way in adolescence they usually succeed in attaining their goals. Hawley is very dangerous.
I hope that when Trump dies, or is confined by illness or jail or scheduling demands of his new reality show, the madness will end, but Hawley or Cotton are likely the most dangerous heirs to the Trump Train. Power hungry, smart, and ethically unencumbered.
transition from a privileged rich kid with an Ivy League education to a fist-pumping antidemocratic insurrectionist
Well, that's begging the question. I doubt that any transition was necessary, given the number of right-wing anti-democratic idiots coming from privileged, Ivy League educated backgrounds.
Clear your cookies. There are a certain number of free articles, so any time I want to read one, I go and flush out the browser cache and I'm gold. You can also search Google by the title and read the AMP version (usually doesn't bring up the paywall pop ups, but they're always trying to end-run each other so ymmv). Also, if you're reading on an Apple device, I often have success with the Reader View.
I do that about every 10 days or so, it works, and I'm reading a WP article right now.
I just hit escape as soon as the window opens before the paywall loads.
Hawley is like a Trump, who won't make all the self-defeating mistakes Trump makes.
Ted Cruz, Ron DeSantis, and Elise Stefanik come immediately to mind. But there are plenty more.
So, so many. All the Republican attacks on "Ivy League elites" are hilarious because they're so often describing themselves.
I use Brave with scripts turned off. Theoretically.
John Danforth was mentor, sponsor and defender of Clarence Thomas.
He's not upset or even surprised by Hawley's relentless push for right wing authoritarianism. He's upset that Hawley hasn't been slicker.
A much bigger focus should be on the Ivies, especially considering that people like Hawley, JD Vance, Ted Cruz, Kris Kobach, Kayleigh McEnany, Brett Kavanaugh, Elise Stefanik and Tom Cotton are not just so soulless, they are also such intellectual mediocrities.
The Ivies claim that they are taking reactionary students in the name of strong intellectual debate, but their track record in this regard is miserable. They need to admit that their quota system has failed.
I saw this recently and was thinking we could extend it well beyond Harvard…
Sociopath factory or sociopath attractor? (Or both, really.)
I don't know about that. I'm pretty sure that fist bump picture just before the storming of the Capitol is going to make it into history books. Just not a good look no matter how you try to spin it.