Awwwwww, man. I NEEEEEEEEEED one of these! I was planning to build a porch on my house that I could relax in for years to come, but if instead I could put a giant dinosaur in my yard to compete with my neighbors' dinosaur…that would be amazeballs.
Maybe I need to start a GoFundMe to make both happen; if I don't have a porch, I can't gaze upon the incredibleness of the dinosaur. And/or keep college kids from stealing it.
I demand Cretaceous-size or better!
I'll get two. Then I can have a Par-a-Parasaurolophus
Parasaurolophuses?
Parasarolophopodes.
Put it in an area where people walk their dogs and film the reaction of the dogs.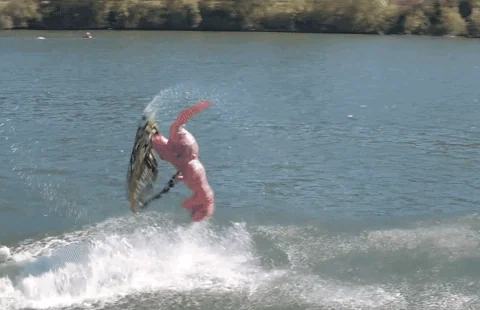 This topic was automatically closed after 5 days. New replies are no longer allowed.