So he and Former Guy are both running now? They want to split the minority fascist vote, I guess? The Party has chosen DeSantis so DeSantis it shall be on the ballot.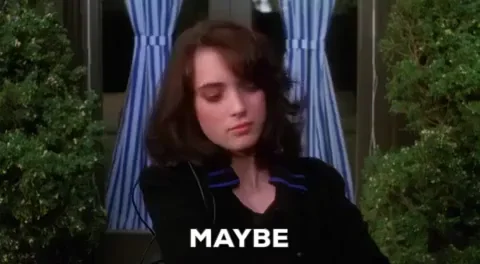 Back in the day, the Party didn't "choose" Trump early on. He won the 2016 nomination despite the early consternation of "the Party."
TFG, Kanye, Fuentes, Yianopoulos: a diverse group that found something in common. "The socialism of fools" indeed.
At this point that headline could just as easily say "Milo Yianopoulos (or any non-Kanye) Spotted with Prominent Far-Right Figures"
Kanye is one of them now, let's not dither around
Exactly; in fact one difference between the two major parties' nomination processes is that the Democrats give more power over the process to senior party leaders whereas the Republicans lean more populist.
Progressives are understandably frustrated by a system that usually gives the nomination to a longtime loyalist of the political machine like Hillary Clinton or Joe Biden. However the upside is that means the Dems are a lot less likely to ever find someone as dangerously unqualified as Trump.
We can hope that these egomaniacs split the vote by creating a third party if DeSantis is the nominee. One way or another, though, the GOP finds a way of incorporating the worst of the American right in its determination to hold power.
True. Instead we get center right candidates that are "electable" at the cost of not being that couple of notches to the left that would actually align them with what people say they want when you ask them without using the words "liberal policy"
You're right of course. How soon I forget recent history. Who knows what will happen, I guess. Yikes.
'This week he was spotted at Donald Trump's Florida residence with alt-right darlings Nick Fuentes—a white supremacist and Holocaust denier—and pedophilia-excusing provocateur Milo Yiannopoulous.'
Is just one small asteroid impact on Florida too much to ask for?
Comment Thread Combo, nice!!
What a couple of "Gentlemen"
West IS a far right figure.
Can't wait to see them stab him in the back…
John Kerry, charismatic and popular war hero /s
Does anyone know the makeup of the far right's willingness to engage with West?
My understanding was that his past attempts at politics were…deeply marginal…unlike someone like Herschel Walker, who proved to be a depressingly viable useful idiot, so I(perhaps mistakenly) don't associate him with much immediate political utility.
Am I underestimating the consensus on how many people would be expected to actually vote for him; or is it something else, some combination of the theory that all publicity is good publicity, a for-the-lulz willingness to get as close as possible, and maybe hit the accelerator, to a trainwreck in progress, or some sort of actual attraction to a reasonably prominent celebrity, something that is otherwise a bit scarce in their circle?
I'm not surprised that he is getting their attention; but I don't really have a good sense of whether it's because he's believed to be directly useful(at least capable of skimming off enough votes to be a potential spoiler), or what combination of indirect uses they see.
The guy tried to take Taylor Swift's grammy, then secretly recorded a fucking disgusting phone call with her and still, all of these firms stuck with ye. k-ye is a pile of shit and always has been. Why it took so long for brands/people to recognize this fact is even more fucked.
We need to stop rewarding awful people for being awful.
The right loves a high-profile token minority joining them, as much to "own the libs" as to anticipate the inevitable day when their kapo is no longer useful to them and they can dispose of him. I don't think it's much more complicated than that.