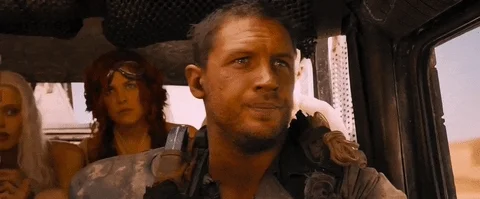 Eh, Jennings has always been a dick.
His podcasts that he's been trying to erase are horrible.
ETA:
Actually, it's his friend's podcasts. It's Ken's tweets that are ableist, ageist, sexist, transphobic, homophobic, etc.
When the staff of the SEIU 2015 went on strike, all of the members of SEIU 2015 still went to work. What constitutes "crossing the picket line" is an exceptionally fungible term.
Was this final week written before the strike and if so what's the crime in using that material? Or was it written during the strike and if so by whom? I have this vision of the latter, Ken and some producer crawling around the floor with felt pens and big pads, making last-minute decisions like whether "Old Perry Como Hits" should contain a Daily Double.
There's no "harm," per se, if the material is already written and there is no new writing being done, but the idea of a strike is to halt production until demands are met. Bialik understands this, which is why she ceased hosting duties in support of the writers who make these shows happen. While Jennings hasn't caused any direct harm, his actions imply that he couldn't care less about what's going on with the writers so long as he's getting his.
He's trying to erase his friend's podcasts? Sorry, I'm confused. Presumably this is John Roderick of Bean Dad fame who Jennings has a podcast with?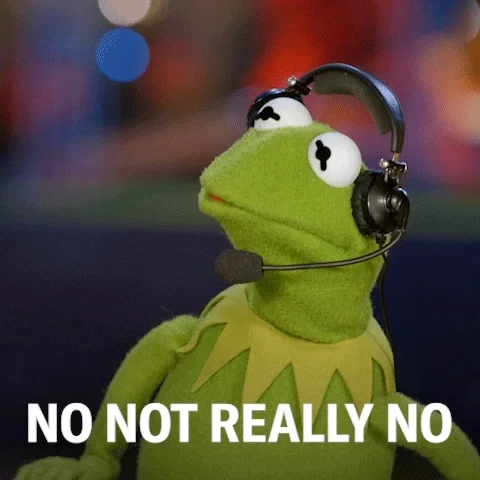 No one used the word "crime" but you. It's about showing support for others that he works with, and his willingness to cross the picket line just shows that he doesn't care much about those he depends on to do his job.
We should ALL be paid a living wage to do the work that we do. Right now, many writers, even award-winning ones, are not getting that. We should ALL care about the functioning of our society and that includes ensuring that we all can afford to pay our bills. We should ALL care about that, because people not being able to make a living by doing their job has knock on effects across the economy that will impact all of us… This is why we have unions and other organizations to get shit done collectively.
… how would the membership staying home from their jobs at other places either advance or impede the struggle of the staff at the union office

Here's an example, lest anyone wonder how this could happen.
Mr O'Keefe told the BBC that he worked on the hit show from his "tiny" Brooklyn flat, or sometimes from the public library when his electricity failed.
"I wouldn't classify all writers as being poor or broke but I can say myself I have $6 (£4.81) in my bank account," he said.
Mr O'Keefe said that while he was working on The Bear, he would have to use a space heater to warm his Brooklyn apartment, sometimes causing his electricity to go out.

He said he would then end up in a library, writing a hit show that is making lots of money for other people.

When he and his colleagues won best comedy series at the Writers Guild of America Awards, Mr O'Keefe said he went to the ceremony in a suit bought for him by his friends and family and wore a bowtie bought on credit.
Yep, those spoiled workers that conservatives are always talking about … hypocrites too! /s
Not really. Picket lines are formed outside specific enterprises or industries where there's a conflict between labour and management. In the case you mention, the workers represented by the union being picketed were going to jobs at other places where there wasn't a related dispute.
What the SEIU members were saying is they did not care about the conditions of the people they directly employ.
Not really. Picket lines are formed outside specific enterprises or industries where there's a conflict between labour and management. In the case you mention, the workers represented by the union being picketed were going to jobs at other places where there wasn't a related dispute.
So it is OK to treat your employees badly enough they strike, but you have to support union members if they are at the same job site?
Obviously it's not ok to mistreat employees, but that's not what you were saying. If a member of SEIU 2015 went to work at their nursing home job during the strike you mentioned, none of the SEIU 2015 union staff would have given them a problem. If the same worker had crossed the picket line at the union offices to get a manager to handle routine business or if they decided to fill in for a striking staff member, that would indeed have been a problem.
Similarly, you'll notice the WGA isn't giving any grief to members of other industry union members (or the unions themselves) that have decided to keep working and finish production on completed scripts. They're allowed to pass through the picket lines without incident. If a SAG member started filling in as a writer on the show that features them, though, that would be a big problem (AFAIK, Jennings isn't doing any writing).
Solidarity is a choice, but crossing a picket line without permission or being a scab is never an acceptable one. Mayim Bialik understands that. So do the late-night talk show hosts who've stopped production during the strike. Ken Jennings does not.
The questions and answers (vice-versa, to be accurate) don't just jump spontaneously from the host's mind to the big board.
Which podcasts were erased and what was horrible about them?
I'm admittedly biased in Ken's favor, but I'm also a union supporter. The way I see this: 1) with his producer credit, Ken is technically one of the bad guys anyway; and 2) it's just one more week of production in the season and these incoming contestants—not show biz professionals and who have probably waited years to do this—have already sunk money into transportation and lodging and deserve to have their shot.
It's too complicated a situation to just yell "scab." If the strike drags out over the summer, I'll bet anyone a handful of magic beans that Ken will respect the picket line.
I'd like to know that as well
Due to their high profile, on-screen talent are put into a uniquely awkward position during these strikes. For the most part, they choose not to give a middle finger to the union members whose job it is to make them look and sound good. When the talent is also a producer, which is sometimes the case, that's what makes the difference between their being seen as a bad guy or a good guy as a manager.
Jennings may not be a scab, but he's definitely not showing solidarity. It's a stupid move for a smart guy.