All work including promotional work such as red carpet events, junkets and talk show/convention appearances have stopped
A great idea, @anon33932455! Thanks! This seems like a historic moment!
It's a horrible idea, and it's even more horrible when you see that they're targeting background artists. This is essentially entry-level work for performers. Not only could this result in less background work being offered in the future after they get thousands of likenesses, they could essentially own an actor if they were to ever break out. And of course that would only invite extending the proposal out to established actors, too. I mean, we've already known this was a goal, but this is an insidious way to force it to happen.
I saw someone share this online. I didn't realize the writers were striking 16 years ago about streaming royalties:
(It's a David letterman clip roasting the AMPTP)
Should I stop watching streaming shows? I can't find any guidance from the SAG or writer's guild.
Can I watch strange new worlds?
Unsub. Sail the high seas with the Jolly Roger hoist to watch SNW.
The actors and writers can't say that to you but you know. Look in your heart and you know what you must do.
Most people won't so it's of limited impact but do your part.
What we individually do on our end is a drop in the bucket without a message attached to it. It's unclear to me if watching, not watching, unsubscribing, etc. will say anything to the companies.
On the other hand, if there were a petition to sign saying that we stand in solidarity with the writers and actors and have unsubscribed from services (maybe providing screenshots), then that might actually do something. Subscription number changes will mean more if they are attached to a movement.
Hollywood has eliminated some of the best options for that, though. A significant amount of money is spent on lawyers that could have been spent on writers instead.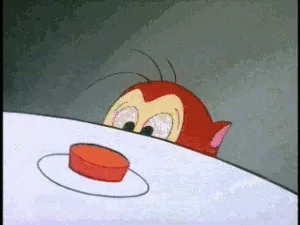 True. It's like the only dietary change you can make that will have an actual impact is if you eat billionaire(s), but we should still do what we should do.
As for sailing the high seas with the Jolly Roger hoist, it's true, options aren't quite what they were, but I will redouble my effort and make sure to reach out to the needy without VPNs etc.
Because it is the right thing to do. Daddy didn't raise no scab.
Baseless accusations. They actually offered the princely sum of $200. Total.
Producers allegedly sought rights to replicate extras using AI, forever, for just $200
If actors really do go through something like this it would probably be a bad look for the strike
(reprint via Yahoo)
Lisa Rinna, who was slated to cohost a store opening party with Philipp Plein on Friday night in L.A., canceled, perhaps to avoid the appearance of partying with the famously glitzy designer on the first day of the strike, while actors are fighting for their livelihood. Over the weekend, SAG-AFTRA president Fran Drescher landed in hot water for glamming it up with Kim Kardashian in an Instagram post from Dolce & Gabbana's ultra-luxe Alta Moda show in Italy.

But the celebrity fashion social swirl isn't going quiet.

According to industry sources, under strike rules, actors can still do any commercial or fashion campaign, and do press for those brand partnerships. But they cannot answer questions that are in promotion of TV or film projects. Talent can go to events for a fashion brand, to fashion shows and dinners, but any media questions on the sidelines of the Givenchy cocktail party on Rodeo Drive next week, for example, will have to be light and airy — or pertain to theater, music, podcast or book projects.

Several luxury brands are hosting events here in the coming days, including Givenchy and Hermès, and time will tell whether it becomes difficult to get talent to attend because of optics (not to mention getting people to shop for Birkins, though Hollywood's highest rollers are not likely to feel the financial pinch).
There's also an 8 minute long interview the SAG heads gave to the Associated Press
That Buzzfeed piece is really helpful for understanding the actual issue here. It isn't "rich stars trying to get richer," it's regular "blue collar" actors getting shafted from the time the step on the set to the Nth time their show is streamed years and years later. The OITNB shit is despicable. It goes to show that the cast of Friends was pretty smart to stick together.