I was thinking more of "Attack Ads, Control Women, OutTrump Trump, More Guns, Steal It Before Anyone Else"
She has to have seen Alex Jones's browser tabs in the news.
This. More indictments and convictions, fewer hearings now.
So 'healthcare', 'smart on crime', 'small government'. and 'law and order'?
You had my vote at pot… the rest is just gravy.
Who's printing t-shirts? I'd like to order 7, please (one for each day of the week).
Sure beats the Republican platform of: "Terrorism, Theft, Theocracy, Corruption and Neo-Nazis"
Is he a zombie or frankenstein?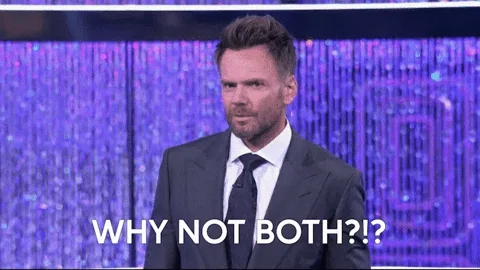 strongest dem platform in years. i'm in.
they sure flip-flopped quick on whether they want to talk about abortion or not
they couldn't shut up about it for fifty years and now all of a sudden it's not the winning issue they thought it was
If we can add taxing the rich and giving money to the poor I am all in!
no, she's not.
the end times are framed as a war in the white evangelical world. so she's using that fact to raise the implied stakes of the current political moment and encourage violence among people who are religious
if she cared about christianity she'd be trying to live up to its teachings. she's doing the opposite
note especially: anyone on her "team" - ie white supremacists and their allies - gets a pass. that's not the way morality works
Ingraham says that like she thinks it is a bad thing.

"abortion, pot, porn, and more January 6 hearings"
I have no problem with any of that.
Nixon accused McGovern on running on an 'Acid Amnesty Abortion' platform, so this stooge isn't especially original.
They were using fear long before they turned totally fascist.
You do know that Trump is from NYC and grew up in wealth and privilege right?
Aren't the Republicans immanentising the eschaton, which is a big no-no in evangelical xtianity? It doesn't matter that it isn't our utopia, it is theirs. They are trying to create their Heaven on Earth.
Also, he hasn't got anything to do with any form of communism. Not even Marxism-Leninism, which was and still is pretty shitty.
This is the current flag of Russia, in use since 1993. White, Blue and Red. People need to learn it and use it instead of the hammer and sickle.