You'd think her supporters would be as tired with the idea as we are. It's exhausting when everything is a conspiracy.
Boebert catches monkeypox in 3…2…1…
And she somehow thinks that's helpful to the incumbent politicians? (Pointless to try to dissect her logic, I know…)
It's weird how reality keeps deliberately messing with the GOP.
Too weird . . . must be some kinda plot! God must really hate the GOP.
her supporters are either as stupid as she is, or they love the chaos.
While attempting to own the libs.
her supporters are either as stupid as she is, or they love the chaos.
i don't think they care one way or the other, as long as their representatives are hurting people that scare them.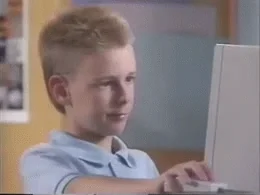 Yes - 'Qongresswoman' has been permanently added to my vocabulary.
Amazing how the Democrats - who can't seem to get anything actually done in government (I know, they have had a few wins lately, but still…) can get governments around the globe and international health organizations to go along with Covid and now Monkey pox hoaxes.

Long known as Schrödinger's Democrat.
Whereas Bobert and her ilk are much more like Pavlov's Republicans.
There isn't a single thing they won't have a knee-jerk reaction against if they think some rube somewhere will believe it and perhaps donate five bucks to stop it.
There is also Chekov's Republican. Always dependable for some gun-violence in the third act.
If he *really * wants to own the libs he needs to rub his fork on the restaurant's toilet seats.
That'll show 'em!
As a Lib, I won't be owned until he shoves that fork up his butt; sideways.
I know people like to point to her and say that the rural folk, for whom the most foreign thing they ever saw was a Chalupa Supreme, will believe it. But they're sadly far from alone.
Half of my family is first or second generation Mexican. They go to Mexico multiple times a year. Even so, several of them have said that Biden/Democrats are responsible for whatever's happening, despite them being able to see it was happening (for inflation, FAR worse) back home.
The sheer amount of screeching lies makes some people just assume it must be true, since it isn't blocked or stopped.