1:200 scale seems utterly amazing. This isn't off by an order of magnitude?
It's beautiful and I'd have absolutely no place to display it.
Spoiler alert
To a point.
let'see… google says the Titanic was 882foot_9inches…
echo "(882*12 + 9)/53.0" | bc -l
199.86792452830188679245
so 1:200 seems about right.
(but does it have the car deck with "Draw me like one of your French girls" going on?)
Something tells me this isn't going to end well.
OH THEY SHOULD INCLUDE AN ICEBERG WHY DIDN'T THEY INCLUDE AN ICEBERG I AM DISAPPOINT
In the early 2000s I knew someone who was trying to amass enough Lego to build the Titanic to minifig scale. I ran into him years after, and he'd given up, he didn't have the room in his apartment.
I wonder if the instructions will have the optional build plans to include the gashed side from the iceberg…
Seems about right. This post reminded me of the PAX 2016 lego replica of the USS Missouri that I took photographs of (it was at the World of Warships booth)… this was 1:35th scale:

This singer singing to the crowd of sailors is right behind the back guns, bottom quarter left of the first stitch:

Out of curiousity, I checked… 53" is exactly 1:200.

LEGO's largest set ever: The Titanic
Achshully, if we are going by piece count, that would be the 11,695 piece world map.

Still it impressively edges out the now third largest 9,036 piece Colosseum, and dwarfs the largest Star Wars set, the 7,541 piece Falcon.
My largest is the 75060 Slave I at 1996 pieces.
That will be Lego's next, even largerest set ever.
I'm disappointed and will wait for the 1:1 model to be offered. If you're going to go then go big.
It'll include a model Carpathia and a bunch of minifigs to rescue from the lifeboats.
Is it just me or is $630 really reasonable for this? I feel like I always wince a bit at lego prices, though the 3-in-one Creator line always seems priced just right.
That cross section is great, reminds me of the videos that were going around of cruise ships that were cross-cut and expanded.
Man I hope someone swedes up a lego stop-motion version of Cameron's Titanic on one of these. Lego could at least hire someone to do a preview for the release…
Previously:
Which ties in nicely with: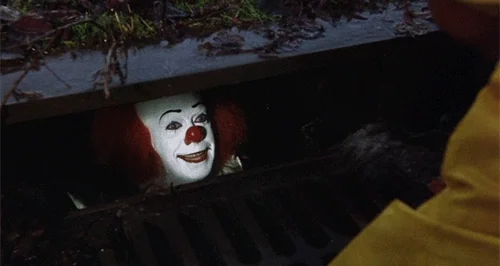 Once it goes "out of print" it'll probably go for quite a bit more on the secondary market, to be sure.
And yeah, it'd be $909 under the old "10 cents a brick" rule of thumb. Probably in part because this appears to be made of small bricks. Looks like there's never been a lego set at over $799 MSRP either
So whenever the first $900 lego set is released, it will be a record breaker