Split Rock Lighthouse is a beautiful building set in a beautiful landscape overlooking a beautiful lake. I've been there several times, and it's always been a profound experience.
I can't think of a more perfect tribute to Gordon Lightfoot.
Please stop making me cry.



Soz, mate, I'm gonna make it even worse.
I am infuriated that not a single one of the vids I've seen re: Mr Lightfoot's passing make any mention of the royalties arrangements he made for The Wreck of the Edmund Fitzgerald.
He made not a single dime. All that money goes to the lost crew's family members.
[I spent years working in the weird building of many towers seen behind. Detroit's Renaissance Center is just like Atlanta's Omni and Los Angeles' Bonaventure hotel.]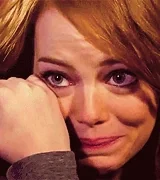 IKR?!

My most-played Pandora channel is Gordon Lightfoot; it's my "chill out and duck from this mad world" escape zone. It sucks in Jim Croche, John Denver, Simon and Garfunkel, etc., and is marvelous.
The info about his generosity makes it all the sweeter. RIP, Gord.
This topic was automatically closed after 5 days. New replies are no longer allowed.