"Jesus Is Just Alright"
Um, no.
I like both the Doobie Brothers version and the original. A toe tapping ditty!
I don't think there is anything wrong with Jesus. He seemed a kind of righteous dude… now how some have interpreted him and his message… that's another story.
It's widely held that he invented Tacos, and Taco Tuesday. I love him for that.
Taco TUESDAY! You heretic! It's Taco THURSDAY!
Looks like there is another schism in the making…
Depends. Are we doing that on Tuesday or Thursday?
Schism averted!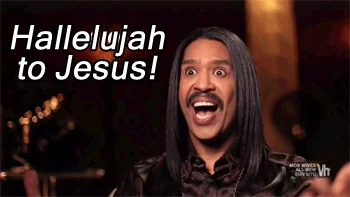 Hmm. I always heard it as hockey, not soccer. But I'm Canadian.
"Jesus saves, but Espo scores on the rebound!"
I'm also, apparently, old.
That explains that then…
I originally saw it back in the 90s, on a kid I knew who played soccer, so…
Yeah. If the man himself really did say and do those things, he was better than just alright.
(Whenever I heard that song back in the day, I used to wonder, "just alright? I thought people who sing like that about him think he's friggin awesome.")