now that's a free-range kid!
I hope he remembers this as an adventure, rather than a trauma.
Born on a mountain top in Tennessee,
Greenest state in the land of the free.
Raised in the woods so's he knew every tree,
Killed him a bear when he was only three.
After reading a lot of the "Missing 411" books, there's only one logical reason why the boy is still alive… Bigfoot.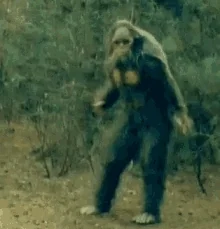 This feels like the start of a Brothers Grimm's tale.
The kid is a changeling.
i swear those are the biggest eyes i've ever seen on a human. he's got his party story set for life now:
"…did i ever tell you the story of how i got lost in the woods for two days when i was…?"
everyone else: WE KNOW
Probably the bears and mountain lions just thought he was a doll.
Jokes aside, I do hope he isn't traumatized.
Ryker cannot be defeated.
He does have a sort of feral child expression in that photo.
That kid has seen some sh*t.
I was about 3 years old when I too decided to go for a walk and ran off from my parents and ended up about a mile down a dirt road.
This story with that picture feels more like the origin story for some Batman villain. But glad they've been found.
This topic was automatically closed after 5 days. New replies are no longer allowed.