Dear Canadians, please do better.
We need to do much better, but we've been under the same neoliberal spell that hit USA, UK in the 1980's. Heck we had austerity measures that redesigned out social systems in 1996. Now we have great levels of disparity, long waits for basic medical services and yet our major Provinces post surpluses.
I just listened to the Conspirituality episode detailing the involvement of some hot yoga wackadoos from BC with the "Freedom" Convoy. I'm not sure Canada can do better anymore.
"The Communist Manifesto … popular with the 18 - 35 anti-capitalist revolutionary demographic." - Philomena Cunk
Maybe next time he can get the MAGA to learn the lyrics of The Internationale.
Somewhere in this sad interview can be extracted elements of the often discounted "Horseshoe theory (of political science)". y'know: if you go commie enough you end up fascist and vice-versa. At best it's an oversimplification, ("wool thas cuz it's two dimensional, in't it? needs to be at least five dimensional to model the human condition"), at worse an explanation why we should occupy a "moderate position" at all costs.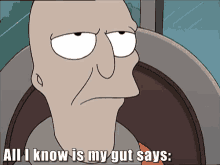 It seems pretty easy to bait MAGAts into agreeing with elements of socialism/communism/Marxism even as they denounce the alternative as those things. Hell, I've even seen MAGAts espouse communism without being baited into it. They literally have no clue what "socialism," "communism," and "Marxism" remotely mean. To them, they're all just synonyms for "the beliefs of the people we don't like, whatever they are." They're quite happy to selectively deprive others of the property rights they supposedly hold so dear, as long as it advances their own ideology in some way.
Right-wing populists are still populists. They're just frightened of the wrong elites (especially the imaginary ones).
Brings to mind this excellent post from a few years ago:
The only truth in horseshoe theory is that authoritarians will seek out other authoritarians. It doesn't matter if they are Marxist-Leninist, ultra-capitalist or Fascist, as long as they have a parental figure as leader then they will be happy.
It just goes to show you that too many conservatives realize that capitalism is screwing them and has too much control over their lives, but they can't possibly do anything about it because clearly that is a "liberal agenda".
MAGA … where you, too, can be a communist and a fascist at the same time!
Marx And Goebbels Always!
Sure. Can you "rrrroll up the rim to win" on a Starbucks? I didn't think so.

Um, you mean the special kinds of idiots incapable of independent thinking or self-awareness? Yeah, we got 'em, too.
Happy to share. You're welcome to him. (-‸ლ)
The US has never had a mainstream socialist party, which might explain why working class Americans could fall for a self-proclaimed billionaire tycoon who babbled about "bringing the jobs home" and fantasised that steel plants would employ as many people as they did in the 1950s.