There is no timeline in which a group of people who refer to themselves as "Dark MAGA" are not the baddies.
Reminds me of the time Trump's own campaign manager referred to their plan for victory as "The Death Star," apparently missing the obvious facts that 1) the Death Star was a tool of evil constructed at great expense by the bad guys, and 2) it done got blown up by a bunch of teenagers.
I'm assuming that's one of those antisemitic dog whistles that even a hearing-impaired person could pick up, like "globalist."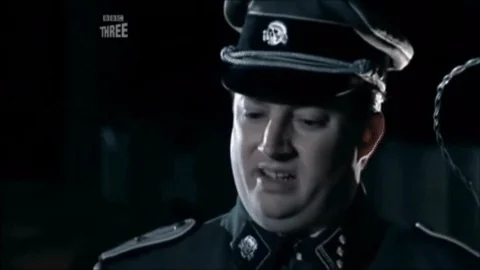 Who wants to bet he hit on her and she snubbed him?
I'd say to give Madison his bottle for being such a baby, but there is a shortage going on, so…
But yes, fracture that Republican party. Fight against the establishment. Weaken it further.
His real concern is that the "slightly less fascist" wing of the party is too strong for the outright fascists.
"Dark MAGA"
lol. LOL. (What do you call an unpopular populist? "Dark MAGA," apparently.)
Well, he is the same guy who said conservatives needed to be "monsters."
Gods, I wish. But you know he's just a loser with no real support or ability to "fight" anything, and he'll fade into obscurity, never even engaging in a fight with, much less doing any damage to, the establishment. Or I guess the "MAGA establishment," if he's "Dark MAGA"?
I'm surprised he isn't claiming election fraud, and that he really won.
The GOP establishment would have been fine with this Hitler fanboi if he had just stuck with his fascism and racism and incitement to insurrection, of course. If he thinks he's going to build a third party where the only differentiating factor is that he breaks the first rule of Orgy and Blow Club he's even more stupid than we thought.
contrary to his damaged ego, it's not mourning in america. give him an island to lord over.
Dear FBI,
You might want to have a little chat with disgruntled Madison Cawthorn, who has tried to sneak guns into places where they're not allowed. Please impress upon him what would happen if he tried to bring a gun into the House chambers.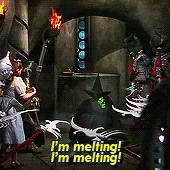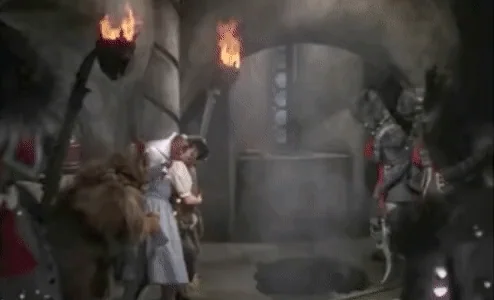 Uh, that was supposed to be "Dork MAGA", actually. D-O-R-K. Not D-A-R-K.
Thanks, autocorrect.
("There is no dork side of the MAGA, really. As a matter of fact, it's all dork …")
oooooOOOoOoooo Dark MAGA lol
Sounds like an off brand Sith character from a knockoff Star Wars Universe book
"A big part of the aesthetic involves memes of a God-like, authoritarian Trump getting revenge on perceived opponents," Dr. Caroline Orr Bueno, a behavioral scientist researching far-right extremism, told Insider.
"It's an aggrieved movement centered around the idea of a vengeful return to power. They're embracing the role of the villain and stripping away any facade of decency or political correctness."
Meme Wars. Frightening. /XLs