On a positive note, at least the police didn't mistakenly grab the gun instead of the taser again.
I know, we have to be patient as a Nation of citizens with this, the ACAB's will get to that point soon enough, and with reckless abandon every American [regardless of race or gender] will be just a justified shooting waiting happen.
White privilege means that he wasn't shot or killed.
White privilege is probably also the reason for his behaviour.
As wrongy-wrong as this guy was, he didn't personally induce panic. That was induced by the overreaction of the officers trying to nail him down for running their accident site. This is just stupid compounded by bad.
"…the sheriff's office said there was never an active shooter threat."
But since this is Ohio and the law is changing to let anybody carry a concealed weapon without a permit, the possibility can never be discounted. It's damn frustrating the direction the state is heading.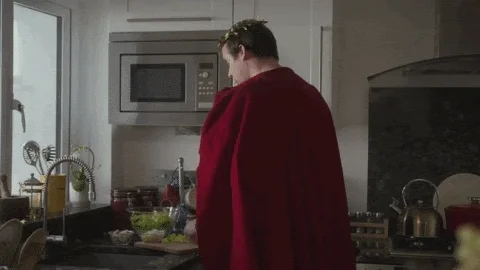 Not entirely surprising given the AR-themed print of his shorts.
Solinger is facing one charge of failure to comply with order of signal of a police officer, which is a third-degree felony. Solinger is also facing eight misdemeanor charges, including driving while under the influence of drugs or alcohol and inducing panic.
DUI is only a misdemeanor, but failing to comply with a signal by an officer is a felony.
I know which one is actually more dangerous, why don't they?
The last line of the video may shed some light on this. "You almost hit a trooper."
The concern was not for danger to the general populace. It was a perceived threat to them personally, both because his moving vehicle was arbitrarily proximate to a cop, and more importantly because he did not immediately accede to any demand made of him by a cop. This last one is why their tone is so incredulous.
I told someone to do something and they didn't just do it. Don't they know that a cop's word is law? "What is wrong with you?!?!"
I'm not saying this entitled douchenozzle is in the right, but the cop's tone is telling.
He's at the entrance/exit to the zoo. Traffic was being directed by police because it was jammed up after (I believe) an accident, but for whatever reason there was high traffic. He was trying to turn left into the zoo across traffic, and the cop was trying to get him to wait. He decides to just drive straight, U-turn, and come up on the shoulder so he can make a right into the zoo.
They just did that recently here. But it was someone backing out of a parking spot before the cops announced themselves or turned their vehicles' lights on. They just rolled up and started shooting, then claimed that the driver was trying to hit them. At least the driver survived, but it looks like the DA is buying their bullshit.
Incompetent cops all the way down. Their handcuffing technique is nonexistent too. No training or no refresher course, not sure which.
And they punished him with a potentially lethal torture device. Completely proportional! /s
I don't know how I missed that.
In the previous encounter he committed assault with a deadly weapon. Any surprise he got tased upon resistance in their next encounter?
He did? Funny how it wasn't mentioned in the write-up. Or do you mean the "drive arbitrarily close to a cop" part? Yeah, I'm sure the 5 mph wind of the car's passage did a lot of harm…
Well, it depends on your skin color.
I want to see this kind of response when someone drives dangerously around someone who isn't a cop.