She could have printed out her own cards, leaving out the "Barrel" part, and the rubes still would have stuck around.
When I saw this in my RSS feed I thought it was an Onion article at first.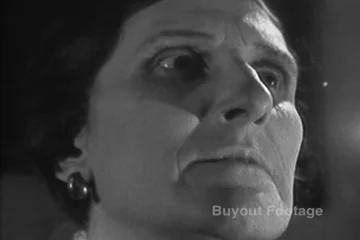 Or just reversed the words, making it more accurate (Barrrel of Crackers).
That's so on brand…
I used to drive a very very bland and blase 2004 white Buick Century. I would joke that if I were ever running from the cops, I could just pull into a Cracker Barrel parking lot and disappear…
cracker barrel?!
man, i wouldn't sit and listen to my own dear mother for a f'n cracker barrel card!
get outta here with that crap!
Wow. Not even receiving one but , a CHANCE to win one (1). IF you stay to the end and have a raffle ticket. I wonder if they had to pay for the ticket for that chance too. MAGA people wouldn't care. "Heeers mah money hurrhurr" And of COURSE it's Cracker Barrel. She had to go out of her way to find the most racist restaurant chain in America. "How about Chick FIL A?" "Nah they only hate gays" … If you didn't know who MTG was, just the headline to this article sums her up perfectly. MTG? SMH …
It's so pathetic. For the price of a single 30-second commercial spot on television you could hand a gift card to every member in the audience.
I mean, like come on! Georgia AND "Cracker"? Like, WTF-over?! So what part of Georgia Cracker don't they understand?
Slang origin: The term originally referred to lazy super-cargo personnel that played cards on the ship's cracker barrels instead of caring for their appointed cargo (probably slaves). Then the term went ashore. Say a lot, no?
I misread this as rubles and then thought, "Well the gift cards are probably denominated in rubles anyway."
You DO realize that GA is one of the most diverse states in the south, yeah?
Looks like Marge needs to raise some money again. Probably to pay for the gift card.
Of course. And just because someone comes from Georgia doesn't mean they're a Cracker.
The person you're addressing is a Georgia resident.
U.S. Code Title 18 PART I CHAPTER 29 § 597
18 U.S. Code § 597 - Expenditures to influence voting
Whoever makes or offers to make an expenditure to any person, either to vote or withhold his vote, or to vote for or against any candidate; and
Whoever solicits, accepts, or receives any such expenditure in consideration of his vote or the withholding of his vote—
Shall be fined under this title or imprisoned not more than one year, or both; and if the violation was willful, shall be fined under this title or imprisoned not more than two years, or both.
Mind if I ask what a Cracker is/means to you?
I'm thinking I need education, as I'm from the West Coast but who has worked with some from Georgia and surrounding states.
Sometimes info is unreliable.
The "Queen of Canada" handed out sardines and vegetables, that she cut herself.