Socialist maybe. Didn't she take PPP funds?
No. Not at all. Taking government funding does not mean she's on the left at all. She's a grifter, and a fascist. There is historical precedence for fascists support particular types of government support for businesses, but that doesn't it a socialist state.
It can be coherent, quite easily. It won't stand up to any form of logical scrutiny, but it can still be coherent.
Well, she is right that Republicans respond to fear and anger. But I don't think anyone who wasn't already on the Trump train is going to care he is finally prosecuted for one of his many crimes.
I was wondering when I read this what they are fearing? More harmful support for less fortunate people? The "current regime" is threatening their way of life? Sigh.
It's buzzwords. All. The. Way. Down.
Republicans in Congress MUST subpoena these communists and END this
If only there were a Republican in Congress with this power . . .
Who, though? Does she know anyone who has that power? Does she know a Republican in Congress? Anyone? Anyone?
Welcome Agatha_Tate!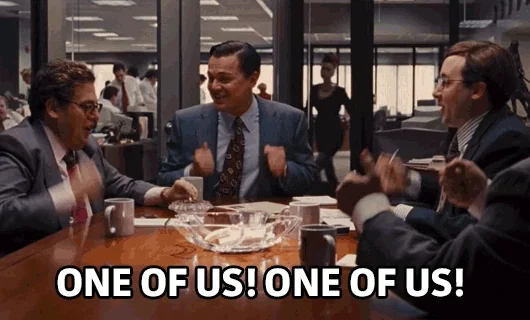 I'd just like to say thank you to @jlw for a) posting a screencap of a tweet, b) including the text of the link for verification, but not in an easily-clickable format.
Neither silent nor the majority

Sure. Women are the real problem here… /s
Best part of this whole story is that team MAGA literally has NO idea that this is only the first of 4 looming charges, maybe 5 if you count E. Jean Carroll case. There's Georgia election/fake electors, J/6 attempted coup, stolen top secret docs, NY AG tax fraud. Team MAGA is going to literally lose their shit and I am here for it.
Nixon was told to go by his own Republican party. The rule of law meant something on both sides of the political aisle. Although the current crop of Republicans acknowledged at the time that Trump treasonously sent a mob to overturn the election, they then lacked the self-respect and respect for democracy to actually do anything about it (with only a few exceptions). They are miserable cowards and it is their cowardice that has jeopardized democracy. Holding anyone accountable for anything is impossible without people acting honorably. Republicans and Democrats are not playing the same game anymore.
I honestly think that steroid abuse has damaged her brain.
We don't need to jump to accusations of drug abuse to explain her behavior.
Lack of oxygen from having her head planted so deeply in Trump's ass for so long would do it.
Only after all hope was lost for Tricky Dick to escape a guilty verdict. Even then some hung on. After the "Smoking Gun" tape came out, Nixon still had support. Senator Carl Curtis (R, of course) warned that if Nixon was impeached, the US would become like a "banana republic."*
Like Trump, Nixon was on the hook for multiple crimes, and the Watergate break-in and cover-up was the second effort at impeachment. The first investigation, related to the clandestine war in, and bombing of, Cambodia, began in early 1973. While there was widespread acknowledgment on both sides of the aisle that Nixon had acted illegally, there was almost no appetite, on either side of the aisle, to move towards impeachment.
Even Watergate had mostly played out until the Saturday Night Massacre. Only when it became utterly obvious and impossible to ignore did more Republicans get on board. The majority of them were dragged kicking and screaming towards impeachment.
And, even then, the House Judiciary votes on Articles 1-3 (the ones that passed; two others did not) were not unanimous.
*Sound familiar?
Sen. Eric Schmitt, R-Mo., said the potential indictment is "some Third World Banana Republic lunacy and a very, very dangerous road to go down."
This is why a sizable number of my friends and family who for many years used to lean Republican have totally written off the current party and all currently in office.
I don't think the R party at all gets just how much the moderate part of their traditional base has been driven away by MAGA. They no longer care about appealing to any middle that might remain.
We live in a time of extremes. To again quote my favorite Yeats poem from post-WWI:
Things fall apart; the centre cannot hold
And:
The best lack all conviction, while the worst
Are full of passionate intensity.