Unprecedented cult devotion for a defeated candidate. Republicans didn't recognize George H.W. Bush as the leader of the party after 1992 and the Democrats didn't recognize Jimmy Carter as the leader of the Democratic party after 1980.
Mitt Romney also won over a higher proportion of American voters in 2012 than Trump did in either 2016 or 2020, but the Republicans sure as hell aren't supporting him as the leader of the party.
So Matt Gaetz wants to be the third (or fourth?) person to run a Presidential campaign from prison!
Greene/Gaetz are much like an organ grinder and his monkey. Put on a show for the rubes and then ask for money. It's an age old grift. At least real organ grinders and monkeys are entertaining.
Sleazy Pervert and Crazy Ass Q Bitch coming soon to FOX.
Fun for the whole white trash family.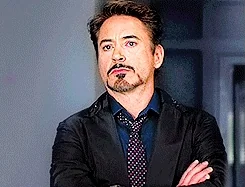 We're taking charge
I mean… that is possible. The party is either unwilling or incapable of excising Trump and his sycophants.
Everyone better be on their toes during the mid-term. If Trump backed candidate win, that will cement his position as a leader of the party. The only way, barring death, that his political clout will fade is if he isn't able to bring political wins.
Trump is a loser. Campaigning on him now is just concentrating the Q base and making sure it gets smaller.
Normal decent people have already left.
Trumpublicans are just chuffed to have a leader just like them, lying racist misogynistic homophobic xenophobic insecure hypocrites who would sell their own grandmother for a handjob and a few rubles.
Funny that you should say that…
Guess he's got his VP locked up. So to speak.
A pedophile and a deranged fanatic, grifters both, presume to take control of the GOP.
But there's a down side. Right?
RIGHT?!
Gee, what happened to all those GOP members who were going to split from the GQP and form their own party?

I wonder how much more of this they plan to take…
With this news, Qnuts/KKK/Nazi/GQP'ers are master-bating furiously in their backyard bunkers.
There's not enough brain bleach in the world.
A deranged fanatic, a pedophile and a grifter all walk into a bar.
The bartender looked up and said "what is the RNC in town? What'll you have?"
"A tremendous light" said the fanatic.
"These really good disinfectants" said the pedophile.
"Some kind of cleaning" said the grifter.
Given the state of the GQP base, I'd say that they have a good chance of succeeding, even with Gaetz in prison.
Kind of like when the made Adm Doenitz Fuhrer
So she'll do the 'team up' part and Matt will 'take charges'?