one word:
hákarl
That "particular fermentation process" is brining in old man urine.
Like we needed further evidence that Micky D'S is

poison to humans.
Ugh…Disgusting stuff. Just tried that couple of months ago - along with fried cod skins and reindeer sausage.
I guess if you're stuck on an island during long winters with no natural resources you gotta take what you can get.
Well, as zuludaddy points out, they are used to far worse over there.
According to some, here is how it went:
it was either that or desperation…
Wait, socialism, amazing on LGBTQ issues, no standing army, and a complete lack of McDonald's? Why have I not moved to Iceland yet? Oh I mean, aside from not speaking the language and already hating the snow and cold, of course. There's always a catch, isn't there?
I thought Hakarl was just buried then after suitable degree of decomposition to render enough of the ammonia type compounds non-poisonous, was hung to dry.
These sharks have TONS of ammonia in their tissues naturally, which is why they are toxic initially, and later only gross and pissy.
You're forgetting Bjork!
Hmmm. When I had it, it tasted like an old fish tank smells when you clean it out. The Icelanders with me couldn't believe I was trying it. "Ugh, disgusting. Nobody from Iceland actually eats that stuff."
I thought the process was to bury it in sand, and press it with heavy rocks to remove the urea and other stuff, then dry it in strips. I'd not heard about brining.
I'm pretty sure the burial of the shark carcass was part of the original preparation, and I've heard it posited that the more-likely-to-be-diabetic old man pee in which it would be fermented (technically, apparently, and not brined) would hasten the breakdown of the ammoniac compounds because sugar or something.
I liked the sausage. Much more gamey than other venison but I actually like that taste. The fried cod skins were like pork rinds or chicharrones but very salty. Otherwise we mostly had lamb or beef which were both really, really good.
Iceland is an amazing country and we can't wait to go back.
I really want to know why McD's left Iceland. That sounds like an interesting story.
When I lived in Kazakhstan McDonalds wouldn't enter the country. Kazakhstan prohibited the import of beef (they were trying to rebuild the traditional herding economy), and McD's claimed Kazakhstan beef didn't meet their uniform(ly low) standard requirement for burgers.
Is that a positive or a negative?
Um… duh. It's Bjork…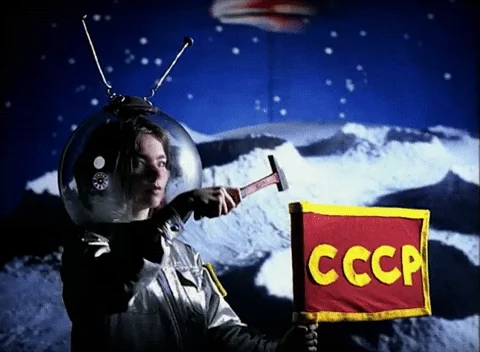 Of course, we know that even the most wholesome of homemade burgers will prove similarly resistant to decomposition, and that in the right conditions (i.e. sufficient moisture) they'll both get properly moldy, right?
Oh, good addition! For some people she'd be a negative, of course, but I like her style.