Sounds like a pretty legit reason to hate Bill Gates even if he didn't take part in the sex exploitation.
I wonder if any QAnon folks have come up with a unified field theory explaining how Jeffrey Epstein's death relates to the Covid vaccine Nanobots.
His attack-lawyers in the 80's and 90's were sufficient for me to put him squarely in the asshole column.
Thanks for yet another reason to dislike this squirmy toad.
And he'd been signaling that monopolist pirate mentality as far back as the mid-70s.
When exactly was this? I'm assuming it was after everyone found out Epstein was a pedophile? Because I could see this reaction even not explicitly knowing that, from what I've read about him.
Fellow Epstein associate Donald Trump, never the most astute of observers, was publicly joking about how Jeffrey Epstein likes his girls young back in 2002. So everyone familiar with Epstein knew he was a creep decades ago even if some associates chose to imagine he restricted his sex partners to consenting adults.
Yeah that should do it for anyone to lose respect for Bill Gates. It speaks volumes.
Billionaires ex-wives, even though still billionaires themselves, continue to be better than most billionaires
Yeah so the deal, I guess, is the Elites need the adrenichrome from the kidneys of children to, um, stay young or get power or something. Older peoples adrenichrome is not good for some reason. So they need these kids and while they were at it they raped them and used them for satanic sacrifices. Epstein was one of the ones supplying them and they could not let him talk so…
You took too much!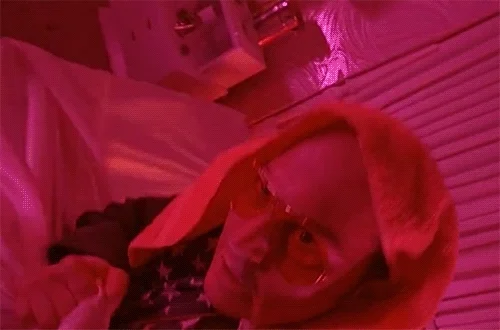 Gates: I can't believe people are using computers to do what computers do best, copy, copy, copy!
Presumably one of the cool things about being a billionaire is you have access to interesting people. I mean, almost without exception, he could call up anyone in the world meet and have dinner or whatever. Authors, physicists, politicians, rock stars, religious figures. You could fill your entire social schedule with that, if it was your jam. And he chose to hang out with a guy who was a known (at the very least, Gates was on notice that he might be a) pedophile.
Despicable.
The video link doesn't work in Australia. Alternate links welcomed if someone knows one.
I expect Windows XI to be released on the block-chain.
Man, imagine being a billionaire and just being able to get your people to ring their people, and meet anyone in the world. That could be a real blast. I'd want to have pie and chips with Bob Mortimer.
Seems a little too "out there" for Microsoft. Side note: as much as I despise them, I will say the cloud-based business app stuff they've been putting out over the past few years is pretty damn impressive.
Sadly this argument is not seen as hyperbolic and ridiculous in some circles of american society today…
Looking at you Q-nuts.
Networks' Twitter feeds are often a reliable workaround for geoblocked videos.
I have read that a few times before and I have a hard time finding much to disagree with in that letter. Is it so unreasonable to not want to make some sort of profit on the thing that you're selling?
I'm any event the debate about the economics of software and whether it's ok to steal it is best left to another topic since it's not particularly germane to the discussion here.