Doing drag is NOT "a sin."
If only religions actually practiced what they preach about acceptance, love and tolerance.
My church is looking for a new minister… has he considered joining the Unitarians?

Some do, but sadly, some of the most vocal proponents of religion do not… We truly live in a dark age…
I hope he finds a new place for himself. Some Methodist churches are actually inclusive, not just pretending. We have one near us like that.
"It was a matter of sadness and disappointment and heartbreak on my part … realizing I was losing the ability to lead," he said.
Still a leader. It's just that some dipshits aren't following.
Queer and trans people exist in "flyover country", this "what did you expect?" attitude is disappointing, not supportive of those people, and not liberatory. It's not the same as people who voted for Republicans being harmed by Republican policies.
Particularly given the long association between Methodists and progressive protest movements. There's obviously more than one strain of Methodism running around. But having known a number Methodist ministers and seminary students, more than a few of them have been in drag shows.
It's entirely possible to be surprised about this sort of thing. Especially given that Methodist ministers are mostly assigned a congregation rather applying for a particular position.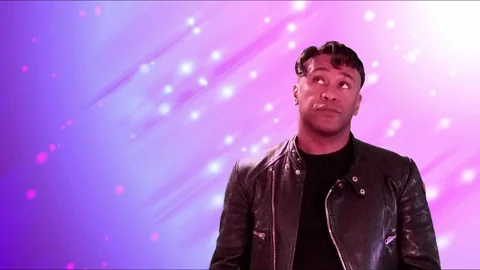 Assuming a fictional character like Satan existed, it probably would be pleased at the discord. We know the republicans like ensuring that there's discord, and they're the closest thing we have to a Satan-like character.
Who has time for all the old, busted religions? It's all the new-fangled flat earthers and anti-vax conspiracy theologians you have to watch out for.
Many, even. Like the dear pastor, I was surprised that a Methodist congregation had any problem with it. I mean, if they are going to be bigoted assholes, why be Methodist in the first place when that part of Indiana is thick with Evangelical options…
Our kinky camping event, on hiatus due to the pandemic, is held twice a year at a queer campground in Indiana. The campground has been there for almost 20 years now in a very rural, very conservative area. Yes, it's scary leaving those grounds after such a wonderful, inclusive environment and seeing Trump flags less than a mile from the gate, but the point is we exist there too.
Sad for him, and sad for any LGBTQ+ members of the congregation - especially kids - for whom he might have been an affirming and compassionate role model and spiritual leader.
I'm hoping he lands on his feet, but am sad that his congregants will almost certainly be saddled with the homophobic dipshit the most vocal assholes among them demand.
This topic was automatically closed after 5 days. New replies are no longer allowed.