It's a Rhesus monkey wearing a powdered wig.
I remember when this happened a few days ago the first guess was it was a hack, since the image isn't hard to find and has been on Twitter multiple times even.
I don't think any official statement has been made, which is…odd.
One of the Nine?
A presidential power grab, and a ludicrous attempt at distraction. Obrador has learned much from his neighbor to the north,
Or is it a felted model of a rhesus monkey wearing a knitted powdered wig?
Incredibly reasonable compared to the social media posts of our own former president…
I'm guessing it's one of the three Ps (or combination thereof): Photoshop, pareidolia or prop, rather than an actual animal.
That is clearly a picture of one of my sleep paralysis episodes
At the foot of your bed? Succubus… or incubus?
No, no, no. I often climb trees, fall asleep, then experience sleep paralysis
Symbolism there… but of what? The Incubus?!!
I would say that I'm more of a blunderbus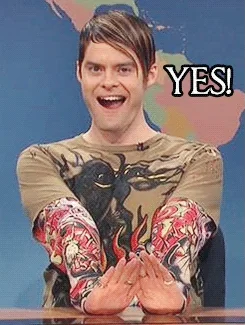 True, there is the theory that they are one in the same. Gathering…and sowing
Not one of John Cassavetes's better efforts.
But features a musical interlude with Sampson, Bruce Dickinson's band before joining Iron Maiden
Louder, for the folks in the back.
At the root of the conflict are plans by López Obrador, which were approved last week by Mexico's Senate, to cut salaries and funding for local election offices, and scale back training for citizens who operate and oversee polling stations. The changes would also reduce sanctions for candidates who fail to report campaign spending.
The legislative initiative, known as "Plan B", was proposed by the president in December after he did not obtain enough votes in Congress for a constitutional reform that carried deeper electoral changes.
Watch this one instead. It's not one of Ken Russell's best films, but it is still a Ken Russell film! (Scored by Thomas Dolby too!)
Oh, and I forgot Julian Sands was in it. Now I am very sad
Love that movie! Good call.