That's what ol' Reek says now. As we know, he's always willing to change his mind when it's expedient.
I think he might have learned his lesson after his post-election attempt to curry a position with Trump. He's been pretty consistent more recently.
This might be a contrarian position, but in democracy the primary qualification for whether or not someone belongs is whether or not they won an election.
The fact that Santos— a certifiable top-tier POS— is there is a feature of democracy, not a bug.
Over a long time, a lot of people have been told they don't belong there, for many reasons. Santos would certainly be a better fit elsewhere(perhaps in jail)… but he absolutely meets all of the qualifications in a representative democracy.
Did he win the election honestly, or through fraud (e.g. by misrepresenting himself and his qualifications to the voters)?
Yeah… I could be wrong of course, and he still is a right wing asshole, but I think he has embraced his outsider status with the GOP, sort of like Kinzinger and Cheney have…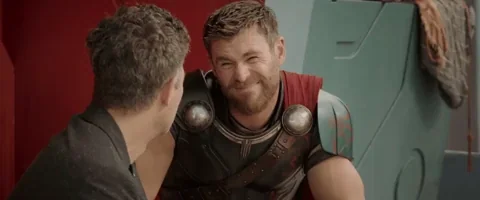 We have serious defects in our current democratic system, including dark money and other forms of corruption. Is it REALLY democracy when it's not based on the will of the people, but on money injected into the system by people with wealth, whose motives are not exactly clear?
And don't give me the "money is speech" BS, because it's not. We all know it's not, whatever SCOTUS and the wealthy far right try to insist. It is an enemy of actual democracy.
The one thing that they need to verify is if he was an American citizen, under whatever name, for at least seven years before the election.
If not, he's out. No discussion required.
eta:
I'm sure Congress could get the answer quickly, but no one wants to ask the question.
There are a number of FOIA requests by groups into his naturalization status and other records. Until those return…
The first impeachment vote seemed to be the real point-of-no-return for him. That wasn't a choice between right-wing or left-wing, it was a choice of Constitutional rule or craven fascism, and he was not going to go in for that.
Aren't those always such fun?
"Whereas I have already been president of the United States five times!"
Nah. Democracy is built on both hard laws and softer conventions. You might be able to argue that he didn't violate the former, but certainly the latter. And if you violate conventions you are undermining democracy. An ethics committee can kick you out over that.
Conventions can certainly change over time, but find me someone who thinks that a candidate misrepresenting their qualifications is okay? Should the US really go there as a country? How will anyone be able to trust the candidates they are choosing from? It weakens trust in the system and creates an opening for all manner of authoritarians to grab hold.
Trying to equate Santos' presence in congress as somehow equivalent to women or minorities gaining representation is disingenuous. The reasons those groups were told they don't belong certainly matter.
Yes, in that he shouldn't be arrested by popular demand, but all Americans should be free to say, to anyone, "you shouldn't have been elected and you should step down".
I mean, are the people who voted for Santos really concerned with his curriculum vitae or just that he is hateful?
I mean, many of his constituents do feel duped by his lies…
Good for them. Now if we could see the same dissatisfaction numbers with DeSantis.

I don't have much sympathy for anyone who would vote for a Republican these days, but in a very real sense everyone who voted for George Santos was led to believe they were voting for a different person.
This isn't a standard case of voters getting a politician who didn't deliver on their promises. This is a case of voters getting a politician whose entire history and qualifications turned out to be a fabrication. It is no exaggeration to say we can't even be sure about this politician's real name.