That sounds like music to me. I'd like to see a Music Theory breakdown of this on youtube. I don't understand the details of music criticism, but I like to listen to it.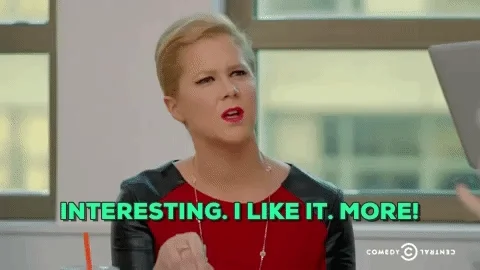 It sounds pretty damn good to me. I know I couldn't get anything half as good out of me and I'm almost 5x her age!
What does she sound like she's whispering, and why do I seem to hear that with other tiktokers?
In the history of western musical notation originally they used no lines, then a one line staff, then four lines, and finally five lines. She appears to be pushing the envelope forward with her six line staff, or else she's using the less common six line staff some baroque composers had for keyboards. Bravo!
Woah. Hearing that performed made me very unexpectedly tear up. That is one powerful piece of music.
That kid is going places.
How great is that!
Sometimes the internet can be a force for good.
Listening to the end result, most of the musicality you hear is coming from the arrangement and performance, not the score. Every time there is more than one note playing at a time, its because someone else put those notes there to harmonize the melody. There are some rests there that are filled up with accompaniment as well. Without that, it would just stop for no reason in random places.
Basically, the arranger created a piece from essentially random notes and did a pretty good job. Sort of like making a drawing from a squiggle.
Cool, thank you

Yes, the video's music was lush compared to the rather spare score. Your explanation is good, especially for those that don't read music.
Beg to differ. She had musical training so the evidence supports intentional composition. The composer recorded notes in notation format. The rests work with the time signature. Players, arrangers, and producers always bring interpretation to original scores. A child's art is still art.
I hope she gets to tell us the real title of the piece and dismisses all the "covers":
"No", she said, "It goes like this…"
Well it's not bad for a 10 year old, but I see less evidence of a musical composition and more evidence of a young person learning about notation. For example the whole note rest makes no sense without accompaniment (the arranger just inserts their own composition in these parts). If these musicians just played it as written, no-one would be talking about this.
I'm not trying to crush some kid's interest in music, but I also think that its important to be real and state that it's not "this kid's a genius!", but more "this kid's doing really well at learning notation!"
This is pretty amusing - I should watch this movie. Fun fact: almost every music undergrad has to do a transcription exam that's sort of like this, but less interpretive. No arrangement, just straight dictation. I had to take it three times before I passed.
"I said I had a melody not a malady"-- priceless.
The stories John "Drumbo" French tells of having to transcribe Captain Beefheart's musical ideas is pretty amazing-- he gives the band all the credit for the music because what Beefheart dictated was so hard to follow that they were all basically winging it, and Vliet would then blurt out "yes, that's it exactly."
Thanks for that. I enjoy Eno's music, though I've not heard a lot. This is quite lovely.
My understanding is that the orchestra was made up of players from a wide range of skill levels–beginners to concert players, all playing the music together.
That's really cool. I guess it is kind of like a garage band, but on a larger scale.