Yeah, the ones with no sense of humor would expect comedians to get prosecuted to the same degree as people who beat cops and threatened the lives of elected officials. Funny jokes are just as dangerous!
Jokes are far more dangerous to fascists than bullets.
Extremist Lieutenant: "It's no good, sir. She's in a heavily guarded government building any conventional force would be unable to breach."
Crazed Paramilitary Leader Stephen Colbert: (Donning mirrored sunglasses) "Send in the clowns."
Yes, truly frightening to think of what would have happened to the country had Colbert's crew succeeded.

'A walk down the path of history is crunchy with the crispy corpses of those who pooh-poohed or
ignored the clown car of ridicule when it pulled-up to the curb. Who would have thought such
a tiny car could contain so many infectious and revolutionary guffaws? Satires, parodies, blue humor, pants to the ground ass-wavings, tea-dumping, Modest Proposal submiting, 7 dirty word spewing, flag burning, frankly impolite, just plain rude and improper expressions of ridicule have either ignited reform, fanned the flames or kicked the corpse to make sure it was dead.'
– Stephen Jones
Ask not for whom the clown car honks, MTG, it honks for thee.
Excellent news - there's no way Colbert's team can ignore this.
The punchline escapes a feral pack of comedians.
There ought to be clowns.
She is right to fear Triumph, the Insult Comic Dog. She wouldn't stand a chance.
Wait, what heinous crime did Colbert's staff commit, let's see… "the nine arrested had been invited and that their escorts had never asked them to leave the building" (but, after several days of shooting, they had become separated from their escort for some length of time). Oh yeah, exactly the same thing. I don't even think Empty, for all her delusional nonsense, believes that for a second - just a disingenuous false equivalence to distract from the Jan 6 hearings and her role on that day.
But they had already been there for days - who knows what comedy was wrought in that time!
After all she needed that big gun in her purse to protect against the ultra deadly TV comedians.

(Still expecting her to accidentally shoot herself)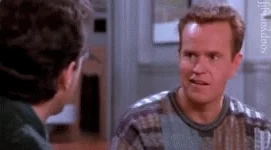 Whatsa matter, Empty? Afraid of getting what you so generously dish out to others?
This routine kills fascists.
Don't bother. they're here.
On purpose would also be acceptable, as well as applaudable.
Apparently some Congresspeople live in their offices, like it's some kind of demented frat house