We will all see how much Musk cares about them by what he does with this "art"
It looks like a sandworm…
"GOAT (Greatest Of All Time)" pun?
Fits with Musk's lame sense of humor (recall he carried a sink into Twitter HQ just so he could make a terrible "let that SINK in!" joke).
That reminds me of this. Maybe if we all wish together we can put him in the cornfield.
Before I read the article I assumed they were going for a God Emperor of Dune sandworm cross-thingee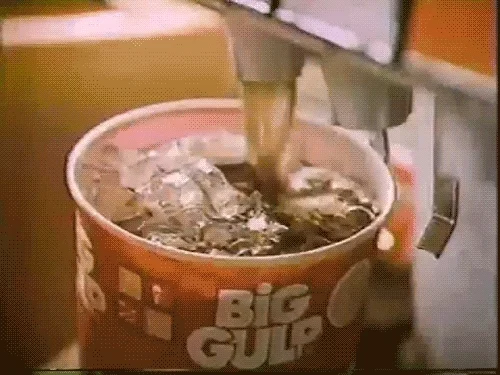 This could be used in an art class to demonstrate a basic principle of art: you don't get to assign meaning to your work. If the consensus is you have created a giant ugly thing that mocks the subject then that is what you have created. Leave it up to the tech-bros to think you can "engineer" a sculpture.
This being real and this being a joke aren't mutually exclusive. It is very much a joke. Unintentionally so of course, but then Musk and his followers never succeed in being funny on purpose.
Proof, if any is needed, of the beauty of the Goat.
It'll look great next to the statue of Nathan Bedford Forrest
My take on this escapee from the Muskatonic Museum of NFaT.
Dear lord - it looks like the Tenniel drawing of the caterpillar from Alice in Wonderland.
Riding a dildo.
Six hundred thousand dollars?
[flips over desk]
SIX HUNDRED THOUSAND MEASLY FUCKING DOLLARS?!
an attempt was made, still can't beat giant Eddie Murphy head

The sculptor didn't accept payment in Elon GOAT Token?
And hence a suitable homage to the subject…
"Hey, do you think we should maybe see what a goat looks like before we start?"
"I guess. I'll check the bestiary."
And why does the head look like it's not even made from the same material as the rest of the… thing?
Maybe the sculptor was repurposing a monstrosity he had lying around and just whipped up an Elon head and slapped it on for an easy $600k.
"Look! I've made you Elon on a… goat! Yeah, a goat!"
The sculptor has really captured Elon's steely, uncaring gaze.
" I met a traveller from an antique land,
Who said—"A weird fucking caterpillar of steel
Stands in the desert. . . . Near it, on the sand,
Half sunk a shattered visage lies, whose frown,
And wrinkled lip, and sneer of cold command,
Tell that its sculptor well those passions read"
I know that the later Dune books have something of a reputation for quality drift; but I didn't think that there was one about Elon Musk merging with a sandworm…
Fanfic/slash fiction from the incel fanbois…