I know of about six million people who would disagree with the NYT…if they could.

I believe we still need to find a way to support professional journalism, but this is exactly why I canceled my subscription to the Times and switched to the Washington Post (yes I'm sure they have garbage content too but less frequently).
I really wonder how the NYT editors who approve these "Nazi-next-door" pieces think this will work out for them and their paper in the long run. It was one thing to downplay the toxicity of a fascist in a country across the ocean 80 years ago, quite another to do it now for homegrown fascists who've made no secret of their hatred for what they call the "Jew York Times".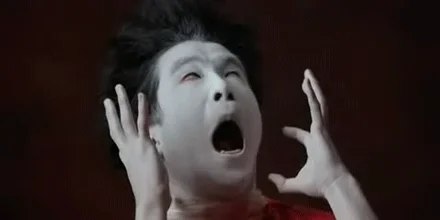 To borrow a line from The Clash : "Guns guns, they're made to shoot."
He showed up with a gun to a chaotic scene, he wasn't there to "provide medical attention."
All the News that fash's hint?
I see that the idealistic age of the unarmed medic has passed.
It's in the US section-- so "hard news".
overall, I don't think that it's a pro rittenhouse article, given these paragraphs.
Mr. Black was perhaps Mr. Rittenhouse's strongest tie to Kenosha, and a key enabler of the shootings in August 2020. Mr. Rittenhouse, who at 17 was too young to purchase a firearm legally in Wisconsin, paid Mr. Black to buy him a military-style semiautomatic rifle at an Ace Hardware store in Ladysmith, in rural northern Wisconsin.
The two met with other armed people on the night of the shootings to protect Car Source, a used-car business, where Mr. Rittenhouse carried his weapon and falsely told people in the crowd that he was a trained emergency medical technician.
After he was charged with six criminal counts, including first-degree intentional homicide, the most serious murder charge in Wisconsin, Mr. Rittenhouse and his family embraced far-right groups that came to his side, united in the message that the killings were acts of self-defense.
The headline is currently "Kyle Rittenhouse, who styled himself a medic, said he is now studying nursing," which can be read with some skepticism.
Maybe that's the new euphemism? "Medical attention with a high speed lead infusion" or some such? That would be about their speed, after all.
While people lionize Rittenhouse, perhaps they could also lionize Rittenhouse's third victim: Gaige Grosskreutz. Grosskreutz also went to the protest with the intention of helping people. Grosskreutz also brought a gun.
But there are some differences between Grosskreutz and Rittenhouse:
Grosskreutz was trained as a paramedic, Rittenhouse was not
Grosskreutz did in fact save a life that night (their own, since they had a tourniquet and were able to stop the bleeding from the gunshot wound); Rittenhouse did not
When faced with an armed person who had already shot two others, Grosskreutz did not shoot (in Grosskreutz's words, "I was there to help people, not hurt people); When faced with an unarmed person who seemed kind of angry, Rittenhouse did shoot
So why does an article talk fondly of Rittenhouse but not talk equally fondly of Grosskreutz? It's because the thing they really like about Rittenhouse is that Rittenhouse killed people. Julie Bosman and Daniel E Slotnik apparently see heroism in killing, but not in saving lives, not in choosing not to kill.
ETA: I also just want to mention Anthony Huber, since I mentioned both of Rittenhouse's other victims. Huber was unarmed when trying to stop a gunman. This story has actual heroism in it.
Like a hot knife through butter.
If you're packing a first aid kit, most lists put an AR-15 pretty low down on essentials.
Probably a generation ago. I was a Navy IDC, often attached to Marine combat units in the 80's and early 90's. I carried both a rifle and a sidearm along with my medical gear.