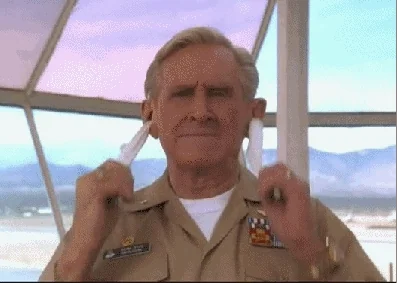 If your ears blink you'll miss it.
This show is called "The Balance?"
Seriously?
Ahhh, the days before CGI.
But of course not to his face I'm sure.
"C'mere and looky what lies them lizard men lib-ruls is forcing Mr Boll'n to say! Betcha he's blinking morse code what he really wants to say! Lemme see… that there's a E, an'nother E, and T…"
"We're settling out of court with Dominion and Smartmatic really quickly"
For a moment there, I thought there was a small possibility he would give the disclaimer in front of Trump, and I was looking forward to that. But of course not.
… but they didn't say "accurate" or "not stolen"

I sure hope he always remains a "one-term president".
While I'm hoping, I hope Rhonda Sanchez never gets off zero. Except for indictments, he can get lots of those.
Yeah, you notice it's announced afterwards by the person in the studio, not during the interview.
I love the sour look in the arse-licking coward's face when he has to read what the lawyers ordered.
Imagining NewsMaxx saying the Serenity Prayer
And, "guy who's never won a popular vote."
This topic was automatically closed after 5 days. New replies are no longer allowed.