Trump cut the interview short to protect his delusional fantasy.
In addition to this being a case of a narcissist sheltering his brittle ego, America's foremost public grifter since 1980 now has a well-trained sense of when it's time to back out from a grill session. Strategically deployed cowardice is a useful tool for any confidence artist.
Can't get along with the nicest guy on radio? Sounds about right.
Supporting vaccination, doing NPR interviews…What is Trump's game here? Does he actually think he can claw back some of the "relatively sane/non-amoral-capitalist" vote in 2024? Or is he pivoting away from politics and doing some weird cleanup hoping NBC will take him back?
And again I marvel at the electorate who sees example after example of rants and ramblings like this (and worse), and still thinks, "That's my guy. He's a stable genius, and he alone can fix our country."
It's amazing what people will tolerate as long as you're willing to hurt the people they want hurt.
Almost as if he is making prank phone calls again.
"Do you have election lies in a can? Well, you better let 'em out!" … click.
< poop from ■■■■■'s mouth.gif >
I guess facts do care about your feelings. But only if you're part of the MAGA-QAnon Party.
I can't account for why he agreed to be interviewed by NPR, but the vaccine thing I can see as him witnessing his voting base disproportionately dying off from the disease and trying to make sure he can eke out a victory in some close swing states.
IKR, remember when he tried to kill it…
this was great. Inskeep really tried to pin him, and it took 6 years to even get the orange weasel on the phone in the first place. i kind of see this as desperation on 45's part. he's desperate to stay relevant, in the media eye, and his old friends at Faux are probably tired of talking to him, so he's saying yes to anyone who will give him the time of day.
I believe that's the first time I've seen Steve Inskeep for real. I've heard the voice endless times of course, so it was nice to put a face to it.
Oh, and yeah, that other guy is a coward. Don't know who he is, but definitely not cut out for any sort of leadership role. Used car salesman of some kind. Weird that Steve was interviewing such a incompetent man.
Mitch McConnell is a loser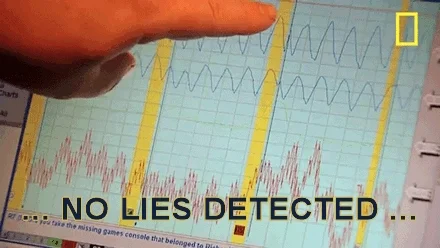 Because they have microphones?
i can't deal with that man's voice ( no, not steve inskeep. the orange one ) but there is a transcript
me too! way different looking than i thought
im assuming they asked the former and failed popular vote losing president to appear on video, maybe he's not well

(eta)
inskeep:
If I can, Mr. President, Mr. President.
the six times bankrupted man:
Let me ask you this question. How come Biden couldn't attract 20 people for a crowd? How come when he went to speak in different locations, nobody came to watch, but all of a sudden he got 80 million votes? Nobody believes that, Steve. Nobody believes that.
inskeep:
If you'll forgive me, maybe because the election was about you.