I preferred this greatly until the pandemic. You'd think night shoppers would ease things, but the lack of workers meant local markets that had offered 24 hour service ceased, and I have to believe it ain't coming back. Shame… shopping at 4am was so good.
I have a relative like this. He has other issues besides introversion that led him to take up the nocturnal lifestyle about a decade ago, but it works for him. He goes to bed around 8AM and gets up around 5-6PM.
Everyone in his family has adjusted to his hours, easy enough because there's always at least 6-hours of overlap in any given 24-hour period. It's probably not so easy to do if one lives outside a major urban centre, though.
If it wasn't for us night owls, all the daytime humans would have been eaten by nocturnal predators millennia ago. You're welcome.
Agreed. I loved shopping in the wee hours of the morning; it went so smoothly and quickly, it was super easy… barely an inconvenience.
"Nocturnals" are people who sleep in the day to avoid human interaction
Would totally be me, though i do have pretty minimal human interaction as it is with no need to sleep during the day
Yup. Living in Tijuana was a difficult adjustment, because most stores close down around 10 or 11 p.m., and the pharmacies and convenience stores switch to using the little slide window in the front door to conduct transactions.
I really miss the openness and quiet of shopping in the middle of the night.
as someone who has only recently received treatment for lifetime chronic depression and the introversion and isolation it causes, living as nocturnally as I could was definitely a coping mechanism I employed. a lot of it was spent alone but perhaps oddly I did a lot of social things then, too. but I was just a zombie during the day, and if I had the day off (or felt I needed the rest and just blew off class/work that morning) I would frequently sleep past noon just to feel "normal."
oh man, that was literally the only time I went shopping for like a decade.
He's lucky in that he lives right downtown in a major city. He once told me there are 24-hour places for just about everything he needs within walking distance. He's also fortunate in that he doesn't have to work, which I'd imagine might present other difficulties for a nocturnal person.
I sort of worked things the other way, pre-pandemic. I make my own hours so I live the "off-peak" life where I can do errands or go to the gym and the like in the middle of the workday. In the Before Times it was usually just me and a handful of senior citizens in the grocery store or at the swimming pool.
This is how I would live if I could. Night is just better in every way. Quiet, no sun in your eyes, less traffic, no lines for things. Every time I'm allowed to, I naturally settle back into a nocturnal schedule. Unfortunately, the only time I'm allowed to is when I'm unemployed, and now all the grocery stores close at 11 pm or earlier. I guess people with actual night jobs like security guards and such just… aren't allowed to eat?
"The nighttime, with its silence and its darkness and its solitude, helps you settle more into who you really are."
Every vampire I've met says the same thing.
I worked nights stocking shelves in 24-hour grocery stores for a few years. I still love the feeling of a store in the early morning, before the rest of the world is awake. The shelves are tidy and the displays are full, and the few people that are in the store are calmer and pleasant.
Having been through some night owl phases, suburban areas (except for Meijer stores) mostly are like this. Nowhere to do night shopping.
There is an exception I've run across, which seems to be the Vancouver, BC suburban area. For reasons I don't know, lots of people are up and about at all hours of the night, and so there's shops open as well.
I too used to enjoy midnight grocery shopping, it's serene and much slower-paced… it made what was a chore actually enjoyable, but it seems the pandemic reigned in the hours everywhere around me (understandably so, with delivery services I haven't stepped foot in a grocery store since 2020).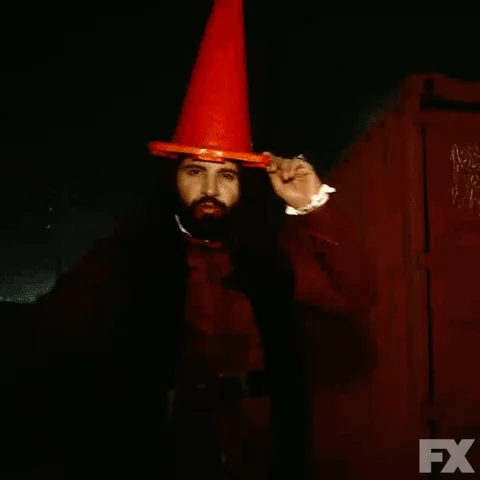 Same here! It was great being just outside of the normal times for most people. Shopping was definitely better, even going out into the woods was better. Lakes were basically standing room only on a weekend are basically deserted on a Tuesday.
Same here. Although I've never been a night owl, a lifetime of fishing for fun means I can get up at 3AM whenever necessary.

Shopping at that hour was the best.
Since the pandemic caused so many changes to work and school schedules, I still haven't figured out when the new "off peak" times begin and end. There aren't many lulls in daytime traffic, and school zone lights are on at various hours every afternoon. Now I rely on back roads, GPS, and food delivery to minimize contact with people.