It's a good word. What would the USian equivalent be? Omnifiasco? Omnifuckup?
Supposedly they're all in a desperate search for "them what leaked the vid". Well, i don't have to tell you-all (so i'm about to tell you-all) that the obvious, immediate set of dramatis personae include those who knew where the CCTV cams were, had access to the recordings, and motivation to release them so that a 'cheap' affair might turn into a more substantive situation [dusts hands Colbert style] ("Seriously, 'e's got no clue"). Well at least it distracts from Boris… a bit, somewhat… well not at all really.
They don't just use "Hancock-up"?
Hancock faced a fresh investigation last night after it was claimed that he used a personal email account to conduct vital Department of Health business, including negotiating ­multimillion-pound Covid contracts. Senior health officials had previously warned about Hancock's conduct, saying that he "only" deals with his private office "via Gmail account".

The health secretary was given an official email account, but it was reported that he preferred to use his personal one. The practice, in contravention of official guidelines, means officials may not have a complete record of government dealings prior to and during the pandemic.
and there appears to be outright panic brewing over the lack of security in U.K. government it exposes.
actual papers. like dead trees? now im really confused…
Sadly just one consonant away from "pancockup"
My guess? Someone thought the briefcase was more valuable than the papers.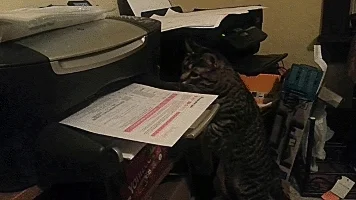 For a random opportunist on the street, the case probably was worth more. At least it would be a lot easier to pawn or sell on eBay.
The camera was apparently in a fire/smoke alarm. They're trying to find out who knew it was there. But there is also a school of thought that there may not be an official leak investigation to identify who leaked the pic/video because that person could legitimately claim whistleblower protection, if they were civil service.
I'm not buying that story for a second.
These "found" papers explain the MoD's position on the recent incident in the black sea in layman's terms, reinforcing exactly the position that the UK government wants to take on the incident- that the boat's presence there was a planned assertion that the UK considers the location to be Ukranian waters. This "leak" is the perfect way of announcing this without actually announcing it.
"Omnishambles", otherwise known as "Tory governance on a day ending in a 'y'".
Here's the original Malcolm Tucker coinage:
You left out that his mistress's brother works for a private health company that has recently been awarded NHS contracts; and that Hancock was about to introduce legislation that would allow him greater kleptocratic powers over the health service.