Why isn't his photo with white supremacists and making the white supremacy hand signal not being used as evidence whenever this nonsense comes up?
…And MAYBE this administration understands that comments about ongoing trial can open the door to allow bastards to walk away scott free, and they're just not willing to do that.
This is the tweet that Wendy Rittenhouse is apparently referring to when she says that Biden defamed her son:
So when Doocy says "Why did President Biden suggest that Kyle Rittenhouse … is a white supremacist?" you can wonder who is actually doing the suggesting.
Because the judge is a white supremacist.
I'm sure part of that sigh was her wanting to ask "why are you so concerned about the well-being of Nazis, Petey?"
Oh my god why is that clown from an entertainment outlet even allowed in that room? And if for some reason he "needs" to be, why oh why does she ever call on him to ask a question?
Enough with giving a legitimizing platform to those who seek to legitimize fascism!
Does anyone know the context of the "comments" by Biden that Doocy is referencing?
See the tweet above. The fox move is: 1. Interview someone who doesn't like Biden. 2. They construe Biden's tweet as being about them. 3. Fox takes interview as factual representation of what Biden says. 4. Doocy asks Psaki about why Biden said thing he never said.
It's a general right-wing strategy. They used it against Fauci too. Right-wing media finds someone to find a paper funded by CDC and say that it is "definitely gain-of-function research". Right-wing media prints interview. Ted Cruz accuses Fauci of perjury when he claims that the CDC doesn't fund gain-of-function research.
a) to be fair
b) because his questions are perfect fodder for Psaki bombs
lol, I get how Fox works, but thanks.
I missed the tweet post. I'll check that out.
Cool, if Doocy wants to use Rittenhouse and white supremacy in the same sentence and reinforce a link, fucking let him!
This is douchebag journalism.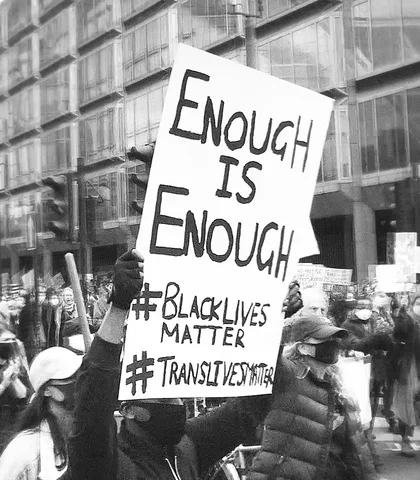 But that tweet is so last year.
Surely, Fox News would never resort to scraping the bottom of an ages old barrel for some material that everyone has already moved on from in a disingenuous attempt to cause some sort of controversy by "refreshing" the people's short-term memories, but wildly misconstruing how it all originally played out, toying with our general forgetfulness by presenting it as a current pressing issue and building it up as somehow vicious and sinister despite having been mildly eyebrow raising (by mere millimeters) or innocuous at best. Surely not.
On that note, how's the Hillary Clinton email scandal going?
/s
That sigh is the exasperated sigh of many a teacher having to answer the 300th stupidest question from their students just that semester.
I'm surprised the barrel still has a bottom from all the scraping that Faux News has been doing.
I think it's a portal to the depths of hell. There is no bottom.