Seems to have a pretty good head on his shoulders for a Trump appointee.
You got the wrong guy!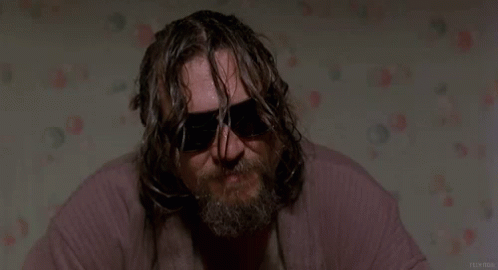 "Right, Mr. Wray, you should, you should be in–, you should be interested in investigating terrorism."
It would be hilarious if he now kept a VERY close eye on her Twitter account, as a result of this accidental confession.
You'd think she tire or being wrong all the time.
Er… what? I'm failing to figure out just what she's talking about here. I assume it's basically delusional, but I'm not even sure what her accusation is. The DHS colluded with… someone… to censor her Twitter account?
Classic MTG, though - having a delusional meltdown, and yelling at the wrong guy about it. And when she's called on it, essentially falls back on, "Well, you must have been part of the conspiracy too!" (Plus the side-order of, "Everyone in government should be reading everything I have to say on Twitter!")
Maybe she's from a variant where the Republicans got their Omni Enforcement Department?
Prior to the signing of the bill, controversy about its adoption was focused on whether the Federal Bureau of Investigation and the Central Intelligence Agency should be incorporated in part or in whole (neither were included).
That would recquire her to care about being right. She's in it for the attention and the outrage.
I think it's a reference to the Twitter Files, which conservatives claim, without any evidence to support said claim, show that Twitter was censoring conservatives at the request of the Biden Administration.
ETA: their claim is that this happened before Musk bought Twitter
But surely her entire raison d'être is being wrong all the time?
Christ, this asshole again.
So, are you trying to imply that Empty Green is an idiot? Because if so, really old news, man!
I remember she accused Twitter of "censoring" her because they stopped promoting her account when she started overtly being a hateful lunatic on the platform, but I'm not sure how Homeland Security fits into that, or this is another accusation entirely.
This topic was automatically closed after 5 days. New replies are no longer allowed.