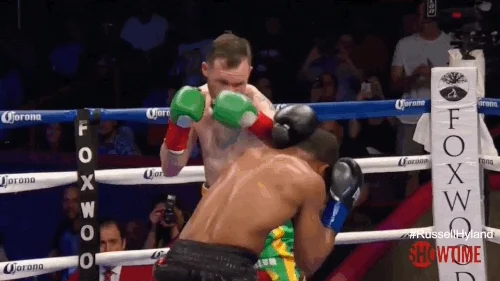 Not a terribly violent man myself, but there are times…
Fixed that headline for you
I mean, it is very brave of him to confess to his congregation that he struggles with fantasies of hurting children.
I assume that the part of the clip that was cut off was him saying "which is why I am resigning my position and checking in to a residential treatment facility." /s
Obligs:
The quote is a horrible thing for anyone to say, but it's exponentially worse coming from a person who claims to represent someone who urged his followers to "love thy neighbor as thyself." That man has no business being a priest.
lol and here I sit, a white, cishet male, re-painting mine because garden work is HELL on black nail polish.
Organized religion is a tool of control, and when they see people they cannot control the response is not empathy, understanding, or communication. But violence and hate.
"Lo! And the youth's nails, gleaming as the heathenish alabasters of Ashkelon, are as anathema to thine eyes!"
— Stupid Idiot 40:32
Boys/men have been painting their nails for decades. A couple of my paintball friends did back in the day.
I've seen more younger kids paint their nails/have them painted. I am 100% sure I would have wanted to do this as a kid. I probably asked for this as a kid, but my mom said no. I loved colors and i liked when my moms nails were painted.
Penn Gillette paints his pinky as a tribute to his mom.
That said, I've never painted them. Maybe if I ever go to a concert again and get half way dressed up I will.
This pastor is leading his flock astray with the hateful commentary.
And don't get me started on these young men wearing long feminine hairstyles and flowing robes!
I painted my nails during my Goth/Industrial phase. Then stopped. Then had a daughter who proceeded to paint my nails. Never said no, and I displayed them in public proudly.
There're bigger things, and frankly more interesting things to worry about than who paints their nails.
my son paints his nails. my wife had this reaction: no, no, no! try this color instead. xoxo wifey.
No record if His were painted but then He only had three.
Last time I was at Costco, they guy in front of me in the exit line had Full Sets. Take that "Christian pastor"!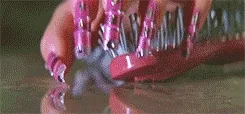 "I seen…" So the pastor is not only a really intolerant non-Christian bigot with violent tendencies, he's also painfully unaware of the basic rules of grammar.
Alas, several "Christian" religions have no requirements to be a pastor other than to say "God has called me to do this" and a few don't even require that. "I am a pastor of this church I just invented." Dude sounds like the latter type, though I can't be arsed to look into it further.