When deciding to permanently carry a device to help you breath in case your trapped by a fire, I'd go with a respirator. That way you don't have to make a mad dash through the flames to get to the bathroom so you can huff some sewer gas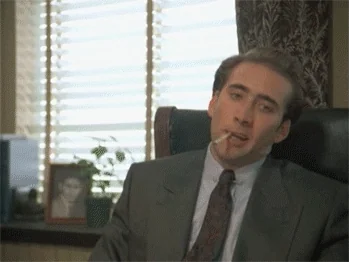 Uh, Kingmen demonstrator this, though not a transportable device
Someone watched Kingsman, and wanted to be prepared?
I'd post a coke, but Windows does a slow virus scan every time I open my pictures folder.
The trouble with Kingsman is that they have a room full of water that's going to want to drain down those toilets.
Simple physics.
So. . . you get to survive long enough to watch the entire building burn down around you?
So… "during a fire" let's open a previously closed channel to flammable sewer gases, (e.g. methane)…? Seems like a means to have the whole neighborhood join in. [image of "This is fine" doggie, if ye must]
I was thinking more National Lampoon's Christmas Vacation.
It's more practical than turning your toilet seat into a spaghetti strainer.
Hard pass
You could store it in the bathroom. If it had a filtration system of some sort it wouldn't even be bad? But then I guess if it did, you could probably just use it to filter out the smoke… Oh boy - this is redundant, isn't it?
Old and busted: SCUBA
The New Hotness: LooBA
Inmates of the now long-closed Pentridge Prison in Melbourne, Australia supposedly used something like this to try to survive setting fire to their mattresses en masse in a bid to escape by jumping the wardens when they investigated and tried to douse the flames. But evidently didn't know it was a closed, methane-rich system of some kind and so were found dead in the aftermath of the fires.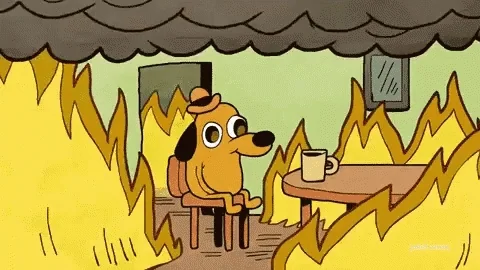 If you live in a high rise- you should have one. 60 minutes of protection from smoke and CO2. And protection from the flame face.
I get that the air past the toilet bend is smoke free, but wouldn't you run out of oxygen?
Unless your vent is pulling new air past the toilet, it seems to me the exhaled carbon dioxide would build up rather quickly.
Can it only be used if there is a fire? Asking for a friend