It's saddening to know there are thousands of people who will instantly accept this as fact.
I also survived numerous abortion attempts. One time, they sent a pack of wolves after me. Another time, I was discarded in a skillet, then they cut me up, cracked several eggs over me, cooked me into a Denver omelet, and ate me. Also, Hillary Clinton dropped a piano on my head.
Luckily, I survived so I could endorse Ron DeSantis.
Hey, if a disembodied head could survive in a pan then surely it's not such a stretch to believe a fetus could too.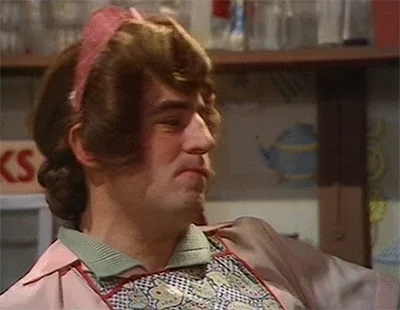 "Now you tell the young people of today that…they won't believe you."
Yes, I'm carrying on with the Monty Python references but also…I really hope this is true. Aside from the Young Naz - sorry, Young Republican - contingent, who clearly already have issues, I feel like the 'Pugs are really an old man's party, and that shifting demographics will be the tide they just can't overcome with their nonsense.
N=1 anecdotes cherry-picked for emotional salience seem like a deeply dubious foundation for policymaking even if true; which makes this episode even more pathetic.
I realize that those punch well above their weight rhetorically, so I'm not surprised that they'd be deployed in a situation like this; but 'unsurprised' rarely lines up with 'impressed'.
i think ron is describing his own political career.
Came here to post about the early internet meme of the kid with only a head and a bag of leaves for a body, but this reference to an obscure shlock sci fi movie that lives on only via MST3K blows that out of the water.
BRAVO!
The references linked to give no evidence that this is a fairy tale. The worst they say is that the claims of the woman, Penny, have never been fact checked.
I tried to figure out WTF he was even talking about. And evidently there is a woman who claims her mother had some sort of complication at 25 weeks and the doctor did induce her birth. It wasn't clear what happened after that, but obviously she ended up living and she was raised by her birth parents. But I had trouble in confirming if any of it was actually true.
So, even if this women did survive an abortion attempt, it was at the time done for a medical reason and it could just as easily lead to both of their deaths had the procedure not been done.
Regardless, one exceptional story isn't a reason to deny millions of women of healthcare.
And that fetus grew up to be James Francis Edward Stuart.
Not fact checked and something that improbable?
Fairy Tale.Or if not that, urban legend.
Oh for fucksake, this story is so improbable that's on the level of saying the claims of a man who says he was born from a cabbage and his father was Paul Bunyon who raised him with the help of an immortal vampire-hunting Abraham Lincoln have "never been fact checked."
We need to light the Brunvand-signal for our hero to give us an official ruling. (Jan Harold is still out there, and I don't remember this story from The Vanishing Hitchhiker or The Mexican Pet.)
The Miami Herald ran a fact checking article with the real story. Her father tried to induce abortion with a coat hanger because he couldn't afford another child. This was in 1955, pre Roe v Wade and is actually a great argument FOR legal safe abortions and not the own that Rhonda thinks it is.