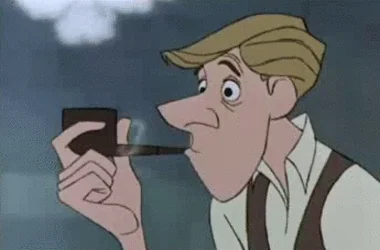 What an idiot. Have they never heard of a roller?
No joke I lived in an apartment once where the owner had put a fresh coat of paint on the shower tile
Latex paint in the kitchen sink. I swear I'm not making this up. It took ages to scrub it all out of there. The weird thing is the old (enamel?) sink didn't even look all that bad underneath, so I don't know wtf the landlord was thinking. It just looked like an old sink. The paint looked super gross within about a week of moving in.
Alright, I'm in. Our new house had the entire bathtub painted with latex! Every time my son would take a bath he would have little white flecks all over him. And similarly, the bathtub wasn't even that bad underneath. 16 hours (no, really. 16 hours) of scraping with a razor blade. And this was after having to replace the entirety of the bathtub plumbing that was so old and neglected that the p-trap wasn't even metal in most places, but built up calcium scale. All within the first week of moving in.
This sounds like a landlord cutting corners by dumping paint down the sink instead of taking used paint to the processing center. Were any walls the same color?
Had a contractor recommended by family suggest updating my bathroom by painting the tile and tub. With latex paint.
As for this video, I'm guessing it might be a joke? Like the "ramen fixes"?
"Be sure to check out my other videos for home gardening tips!"
Definitely the same shade of landlord off-white paint as they used on the walls. But it looked like the sink was a deliberate paint job – they had masked off the metal parts of the drain to keep the paint off it, and it covered the entire sink up to the metal rim around it.
And you're sure this was a new house?
When I was house shopping, I found exactly this. A bathroom that someone had painted purple, and by that I mean they had painted the walls, the floor, the toilet, the tile, the sink, the cabinets, everything, with glossy latex paint.
For those wondering, painting tile and tubs is a legit refreshing technique that is not uncommon. However, as so many of you discovered upthread, it has to be done a very specific way with special prep and coatings. I think DIYers see "you can paint tubs and showers", stop reading there, and run off to Home Depot.
As for the carpet painting thing… is this satire of DIY social media? I hope so because it's really good satire of DIY social media. Poe's Law may apply.
I did this once in a house I used to live in! It was super fumetastic, and in between coats it had to be treated with muriatic acid so the next coat would stick properly, but it looked awesome afterward. It wouldn't surprise me if there was a mostly-full can of muriatic acid in the garage of that house to this day because you can only buy it in a pretty good-size can of it, it turns out, and I could not come up with any other uses for it after that, so I abandoned it when I moved.
Wow I had no idea of the universality of my experience. But yeah, protip: plain ol latex does not work so great
For future reference, it's great for removing calcium/lime deposits in the bottom of your toilet. But only allow it to sit for half a minute or so before flushing. It's strong enough to melt your toilet brush if you do.
I attempted, once, to reglaze my tub. I studied up on multiple how-to videos by actual skilled people, bought all the right stuff (enamel paint, sanding blocks, paint strippers, etc), and went to work.
Looked horrible. Called a company and they came over. It looked brand new when they finished. Luckily my wife (was out of town for 2 weeks) never saw the "I did this" version. She'd probably throw away all my tools.
Moral of the story - can be done DIY but if you don't do it right, it will look far far worse than anything you had before.