Moloch worshippers wearing the symbol of their death cult.
Vote them out? That's quite the knee slapper. Clyde's district (mine) is so far right that by the next election He's likely to be deemed a liberal. Folks here love the guy.
I misread it as "take them out" which would have been quite the loaded and apt double-entendre.
But "vote them out" isn't going to happen; if there weren't enough voters in favor of the AR pins, theatrics, and clear message that they're not going to do anything about gun violence, they would already be out; so it kind of baffles me that the DA would say that sort of thing.
Well when are they supposed to wear them? It's always after a mass shooting. /s

It's time for them to walk through the fucking crime scenes before the bodies are removed.
We need to do what the Allies did to everyday Germans after the Nazis fell: force civilians to walk through the concentrations camps and see the bodies.
wow, that's quite a statement. maybe the tide is actually turning, finally – and sadly we'll be able to put a number on "how many deaths does it take before gun legislation of any kind is passed in the United States"?
Mandatory gif: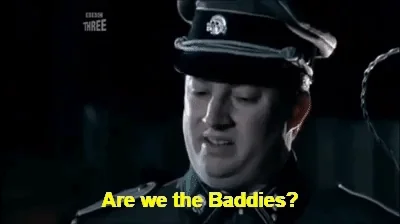 This topic was automatically closed after 5 days. New replies are no longer allowed.