i'd put down two knuts and a quatloo on a semi-decomposed skate which are often the source of these 'alien sea creature' corpse events, (their 'wings' often are the first to go). still, a banana for scale would be of some help.
(site for a more decomposed and ventral side version)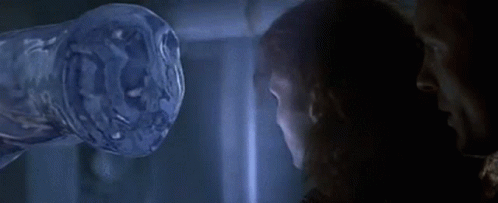 I'd like to take this chance to compliment paleontologists, whose job is to take corpses in much worse shape than this and make them into complete animals that sometimes are kind of alien to anything alive today.
No, look at it's little face, and the ceremonial robes. This is surely a fallen monk of some ancient race…
(or it could be a bit of left over old fish, it's a toss of a coin, frankly).
If I wandered along the beach and found some creature remains… I don't think I would be quoted in the media with my jaw slack and pointing like a goober to the sky, saying something about aliens.
Why can't people just say "these are remains of an animal I can't identify because this isn't my field of expertise, I defer to the experts."
The horn clearly proves it's a unicorn. It's mysterious aquatic nature clearly proves it's a mermaid. Scientifically speaking then, it's clearly the rare mercorn. Which I'm not even really surprised to find already has its own (awesome) tee shirt.
I love posts like this because if you know anything about animals, it's often really obvious what you're seeing.
On the other hand, it once took me weeks of looking at a beaver skeleton to realize that's what I was looking at. It was a mess of huge teeth, something that looked like snake skin (the tail), claws, and fur (although the more I think about it, the more I think there wasn't fur, which added to the confusion). For a while I was convinced it was an eagle, then I managed to put all the pieces together.
The point is, even if you know what something should look like, seeing it in a decomposed state can make it nearly impossible to identify. There's always something that just doesn't look natural and your imagination takes overs (like the ancient monk above

)
Nobody actually was here was either. Inglis only said "alien-like" as a way of describing how strange it was, hoped someone would investigate it, and when told that it was probably a thornback ray said she was hoping it might be something a bit more unusual. What part of that deserves this response?
skates and rays are cool!
I mean, here's a skate egg case I saw on the beach the other day - looks like a fucking spaceship, it does:
Reminds me of the spaceships of the "Shadows" from Babylon 5…
Yeah. I am in no way an expert on fish, but I have seen a lot of dead skate, and my first thought was "That's a skate. Something probably ate the wings."
Here's an intact (but just as dead) skate for comparison.
Reminded me of this:
This topic was automatically closed after 5 days. New replies are no longer allowed.