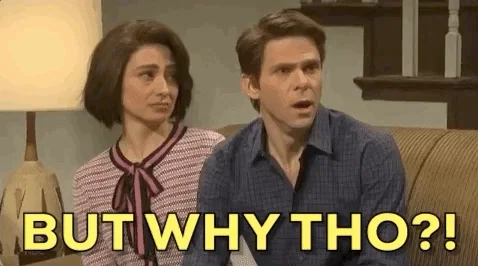 I wish people would let Cobain rest, FFS.
Little surprised the house isn't a museum or something.

So when a house is "abandoned," who actually owns it? Does it go to the state, or is the family still paying property taxes on it? I know Dean Martin has an abandoned house in Palm Springs, CA that is still maintained by someone, but who owns it?
Bet it smelled like "teen spirit".
According to Zillow and a couple news stories it sold in 2021 for 1.5 million so either the photographer had permission from the owner or he was trespassing.
Jafa, a prominent artist in his own right, recently bought the house with plans to demolish and rebuild. He opposed the effort to designate it a landmark because it would have made it difficult for him to tear it down.
for the clicks, i am guessing.
This video hit me in the feels. Brought me right back to the day it was announced that Kurt left the building. MTV played Nirvana interviews, videos, and everything in between all day. I popped a blank VHS in and recorded until the tape maxed out.
If Cobain had a choice, he'd suggest that it shelter the homeless rather than it be turned into a museum to himself.
He would have hated this.
"Our Seattle van driver told me a good place to eat steak and that he'd driven Kurt on New Year's Eve and he was really messed up. But they always say that. Whoever they drove, anywhere, ever, was really messed up, which really means they were probably just quiet or thinking about something."
-Bruce McCulloch, The Vigil
… or be knocked down and replaced with something better
Your question regarding this specific house has been answered already, I see.
In general though, there's no such thing as an "abandoned" house. Someone always owns it. Usually they revert to whatever bank holds the mortgage. If it's paid for, then to the estate of the deceased (thus whomever is executor is in charge of it). There's always someone who owns private property. Sometimes property will sit idle long enough that the paper trail goes cold (like the executor dies and nobody can find the executors' kids or whatever). So if a developer comes along and wants to buy it, the city may at that point Imminent Domain it and sell it to the developer.
Properties like this tend to go to hell though because there's generally no requirement for upkeep by the city. Depends on the municipality, but generally there isn't. So when you see rows of empty row houses in Baltimore and falling-down empty streets full of houses in Detroit, someone does own each of those places. Someone, somewhere. We only find out who when the property has sufficient value to be developed again.
This topic was automatically closed after 5 days. New replies are no longer allowed.