Could have been worse

Think of it as an open-concept bathroom.
I have no shame, I'd have tinkled my pee pee over the side.
External plumbing is honestly one of the only advantages of being a guy.
I've only been snowboarding twice but the second time i went someone from the school i went to accidentally fell off the lift and the height was much bigger than this one. I can't for the life of me recall if they broke their leg or if they were fine. It's been a long time since i've thought about that event.
Give's a whole new meaning to:
No Frank Zappa posts yet? Good job, everybody!
Watch out where the skiers go
And don't you eat that yellow snow
Now, right about that time, people…
You beat me by 3 minutes! shakes fist, goes back to eating pancakes and stealing margarine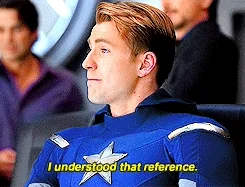 Ask a trucker; you should always carry an empty Gatorade bottle
Amazon worker potential right here
I'm confused-- they were like 15 feet off the snow? Why not just drop the skis and jump?
I don't think I'd want to fall that far in ski boots. They'd make it really hard to absorb the impact.
I feel like I've seen enough bad jump-from-a-chairlift videos over the years that somehow as a society we should have figured out a better/faster rescue plan for stranded skiers!
I only meant that as a physical difference between the sexes.
Don't blame me that I can write my name in the snow without using my hands.
Frankly, I could give less than a happy fuck about that; as it's not actually as impressive "a skill" as many men seem to believe.
"Blame" doesn't have jack to do with the fact that not having menses, not giving birth, not breastfeeding and NOT being seen as a baby factory by most of society are all pretty fucking HUGE physical advantages of being a guy, despite your claim that there are so few.
In fact, you have many…
(Hint; stop digging.)