…Oh, shaped like a literal jug.

The ladies insisted people brought their kids for the fried chicken. There was also supposedly a very good rib joint strip club, IIRC.
Yeah, seems like lost opportunity in terms of naming the place. Also, it's covered with balls, so if they included male strippers, they'd have other logical naming options…
was curious to see what it looks like now…
via (google maps)
the original color scheme looks so cute. i guess the flat red was cheaper.
… maybe the next owner will re-paint it
i would hold out for a glowing eye on top.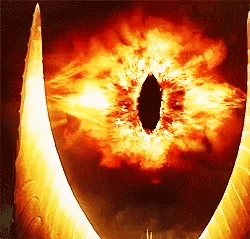 Many a person has told me the steaks at the Acropolis are worth the $5 cover for access.
A sad day for Portland
Confirmed. I had one of the tastiest filets I've ever had, there - along with a huge loaded potato, and it was like $10.50 (caveat - this was probably 2015-16ish).
The scene in Portland is, how shall I say it, revelatory? I once met some Swan Island shipyard workers who told me of this one nightclub. There's separate sides for the women and men. At Midnight, the dividing screen gets pulled back to allow all customers to mingle. Talk about priming the pump!
This topic was automatically closed after 5 days. New replies are no longer allowed.