Any year now…
I WILL DRIVE HER THERE MYSELF.
Dammit, Justice Department, get your sh!t together.
They do put pretty people in prison Lizzie, but don't worry, you'll get to write a book about it which will be made into a TV show and your bad behaviour will make you wealthy anyway. Because America.
The book was meh, but the show was actually pretty amazing, as it really did highlight some of the major issues with our prison system (even prisons like that)… They made the main character based on the author completely annoying and irritating, and focused on all other women, many of whom got amazing story arcs… worth watching…
Oh I know. I've seen it about fifty times. I'm something of a super fan. It does always niggle at me when I'm watching though, that this white woman basically cruised through the system and then got to write a bestselling book about her "hard time" when all the other women in there would be given no such opportunities.
Yep, very much agree.
Such a great show, though, despite Piper…
Won't someone think of her children??
No, seriously, get her to jail and away from her children. They might have a chance if they're raised by someone other than a sociopath.
I just read the book recently (haven't seen the show) and was surprised how little the author had to say about the actual prison/justice system rather than that specific prison. There were a few moments where she almost seemed to delve into the bigger picture beyond her individual experience, but it stayed in the shallow end of the pool the whole time. I'm surprised it got made into a show at all- I guess someone saw the untapped potential there and tapped it for her?
that looks more like a Greta Gerwig/Emma Roberts love child
I guess she was going for the "show don't tell" thing, but it seemed fairly light on the experiences of the other, less privileged women there…
They really did!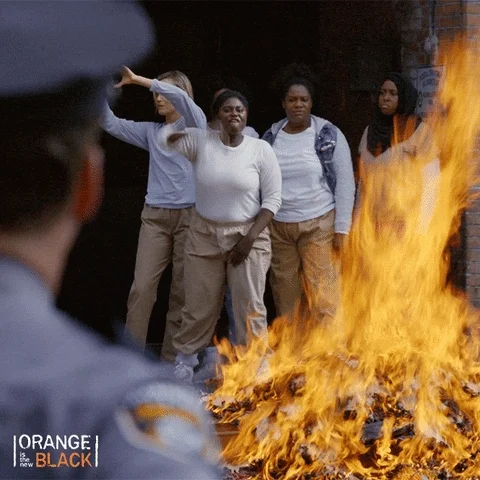 It is surprising how good the show is, considering how vapid and self-interested the woman who wrote the book was. They sorta captured that in the show by making Piper incredibly shallow and annoying for the most part.
It's like someone took Martin Shkreli's autobiography and managed to turn it into a hard-hitting piece of journalism about the Sacklers. Those TV writers are the heroes we need.
I like to pretend that Kate Mulgrew's character is serving time for killing the Borg Queen.
But of course, hiding her real identity as a Russian woman who grew up in the Soviet Union…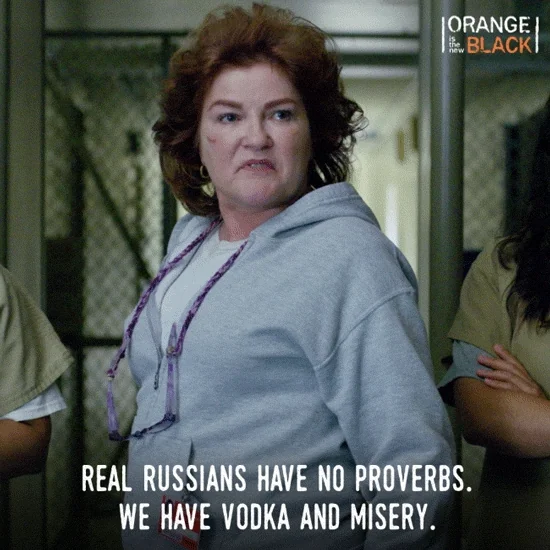 I think one of the things I love best about the show is the flashbacks… They really showed a variety of experiences of how the women in jail got to where they are.
The clock is running down on her, as surely as those fake demos eventually had to get back from the lab before the investors she duped left her offices.
This topic was automatically closed after 5 days. New replies are no longer allowed.