The fact that his albums are what they are and that he can just walk on a stage and bust out a solo like this as if it was nothing gives you a sense of what a musical prodigy he was.
Aside from the fact that "Let's Go Crazy" is a rock song, The Undertaker is what you're looking for. IIRC he recorded it at the behest of Guitar Player magazine (or something similar) and a CD of it was going to come with an issue of the mag. His label blocked it presumably because it was contrary to the image they were making their money with. it's all contemporary-sounding rock (1993) as interpreted by Prince and, IMO, is him telling the rock scene "I'm one of you, too!"
Plus a cover of Honky Tonk Woman.
His final release was two different albums on the same release date, one of which – PlectrumElectrum – is a rock album and also great.
Apparently, Turner's first draft of this song was a plea for her to be entered into the Hall of Fame. Then the first time he played it at a solo show, someone in the audience told him that she had just been inducted haha.
"If your little daughter does a kooky dance to a Prince song don't bother putting it on YouTube for her grandparents to see," he said, "or a purple dwarf in assless chaps will put an injunction on you. Did I offend the little guy? Fuck it. His music is poison."
-Steve Albini
Either that or George Harrison's ghost.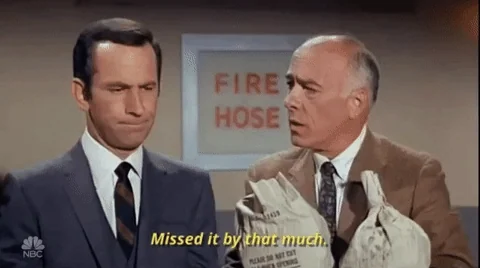 I recently watched a documentary on Chicago punk, and I still can't decide if Albini or Vic Bondi was the bigger, self-satisfied asshole. They're probably tied there.
This is the maddest anyone has ever been at Evanston, IL.
All true. Now, how were any of these problems reflected in this performance? Prince has obviously had his run-ins with white record executives trying to control him, but by 2004 he had won independence from his label.
The implication of the comment we're ultimately responding to is that a bunch of white dudes "[had] Prince play a guitar solo in tribute to a white guy." I submit that, at this point in his career, Prince didn't make any appearances that he didn't want to make. That and the fact that he seems to be enjoying himself argues against the idea that he was putting on a command performance for Tom Petty, Jeff Lynne, and the management of the RHoF.
BlockquoteEven though Prince wasn't usually associated with "mainstream" guitar-driven rock and roll, this proved definitively that he could do mainstream rock and roll at least as well as (if not better than) anyone they thought of as a "guitar hero" before seeing this.
This and his Super Bowl halftime show, in which he took something that is usually really boring filler leaving viewers waiting to get back to the game and turned it into something riveting.
Prince very well was able to do his own thing at this point. That doesn't negate the possibility of tokenism at the performance or the RHoF asking him to perform in order to make the performance seem more racially inclusive.
Yes, that halftime show is fantastic, too. Which I appreciate even more for having read Prince superfan Anil Dash's insightful analysis:
Was calling Prince a "purple dwarf" racist?
TOTALLY RACIST
MAYBE A LITTLE RACIST
NOT RACIST
Was the "assless chaps" remark homophobic?
TOTALLY HOMOPHOBIC
MAYBE A LITTLE HOMOPHOBIC
NOT HOMOPHOBIC
This topic was automatically closed after 5 days. New replies are no longer allowed.